PE at St Matthew's aims to engage all children, regardless of ability, to be inclusive within a comprehensive sports and activities programme. We strive to provide a range and wealth of opportunities, in and outside of school, that cater to all abilities and interests, whether that be Full Contact Rugby League, Cheerleading, or even Fencing!
We work with a range of partners to enable us to do this, including Fit2Play sports coaching, local clubs, such as Wigan Athletic and specialist teachers from our feeder High Schools.
With a growing emphasis on Health and Wellbeing in our primary schools, St Matthew's are already ahead of the game; Year 6 children are offered short courses in Fitness and Nutrition and we run regular programmes and activities for our SEND children.
If you are a local club who would like to link up with school, please contact Mrs. Higgins - we'd love to hear from you.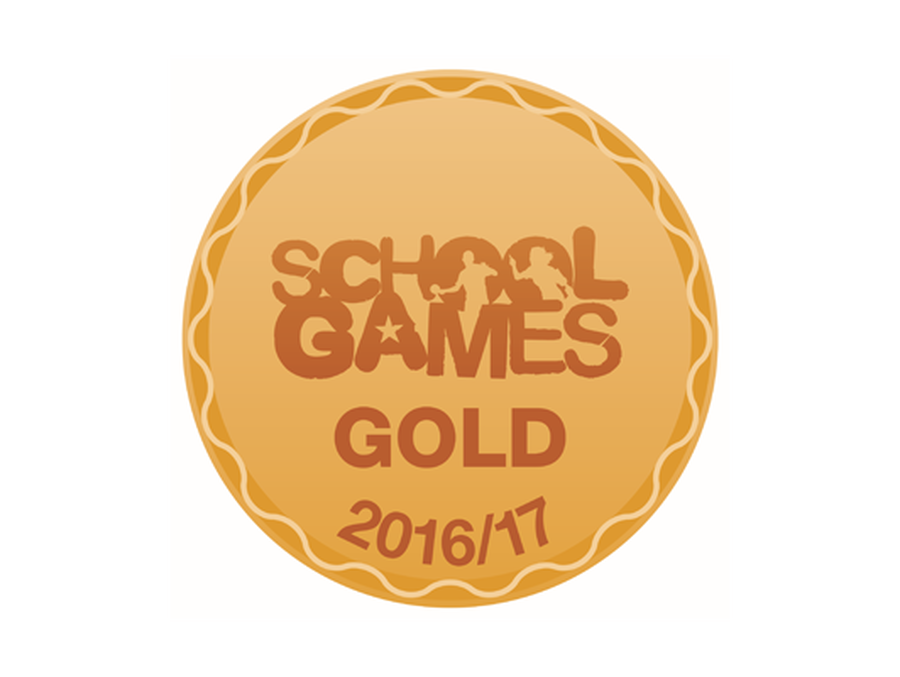 Highfield St Matthew's is awarded the School Games Gold Mark.
Well done to all the staff and children at Highfield St Matthew's - our hard work and dedication has earned us the prestigious School Games Gold Mark, for the first time in the school's history!
Extra-Curricular Clubs
We believe that engaging young people in physical activity is of great importance at St Matthew's, and because of that, over the course of the year, we offer many extra curricular activities to our pupils. We regularly consult our children as to the type of sport and activity they would like to see available to them, and we strive to make it happen. More details of these clubs can be found under the "School Clubs" section of the website, but regular clubs have so far included:
Football

Full contact Rugby League

Judo

Fencing

Cheerleading

Gymnastics

Multi Sports (children decide their own programme to follow)

Health and Nutrition (as part of the school day)

Netball
Year 3 Outdoor and Adventurous Activities
Group work orienteering.
Inter-school Competition
Competition between schools, plays a large part of PE at St Matthew's, and we can be regularly seen out and about competing in events around the borough.
Year 5 Football Tournament
From almost 40 schools from across the borough, our boys came a magnificent 2nd! We even got a mention from Dave Whelan himself, on his post-tournament interview!