Respect
Respect
3 January 2018 (by Mrs McCann)
This will be a value that we will be focusing upon in school this term.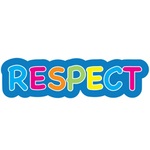 We have started the school year with a special assembly based on values.
Children shared their ideas on how to respect themselves, others and God's wonderful world.
We will all work together and focus on this value in all that we do.
Also, children could even earn a special hot chocolate treat with our Headteacher.
How lovely!