Click below:
Welcome to Year 5's web page!
The children started the year with great enthusiasm for our theme of 'God's Wonderful World!' Working as a team they learned about the conservation and protection of animals, read about the story of Noah's ark and made two life size tortoises with a focus on tessellating shapes! You can see some pictures of our work below.
In Year 5 this term we are learning about Greece.
The different areas of the curriculum we will be covering in the Summer Term 2017 can be seen via the 'Curriculum newsletter' link.
Please look at the 'Useful websites' link above to find a range of activities for Maths and English which will help to support homework.
The Year 5 page will be updated regularly with information and images about our learning and more, so please keep checking for new features!
Mr Charnock & Mrs Kearsley
(Year 5 Class Teachers)
Life Education Caravan
The Life Education Caravan arrived at school, allowing the children to engage in discussions about social and health matters. They particularly enjoyed the teamwork activities and roleplay! (We even got to meet Harold the Giraffe again!) Here are some photographs of the session...
Museum of Science and Industry
During the Autumn Term, Year 5 visited MOSI in Manchester. The children learned lots about Victorian mills, machinery and transport. Everyone had a fantastic hands on learning experience in the 'Experiment!' hall. We also taught the presenter a thing or two in the Forces & Flight demonstration! Have a look at our galleries below...
Visit from the French Ambassadress
In February, Year 5 had the opportunity to learn all about Wigan's twin town of Angers in France. Noemie, who is the ambassadress from the city, talked to the children about life in France, what the twinning means and gave us lots of fascinating facts about Angers! Did you know that they have their own version of a pie too?
Both classes also designed posters to celebrate the twinning, with extra facts they found out by themselves.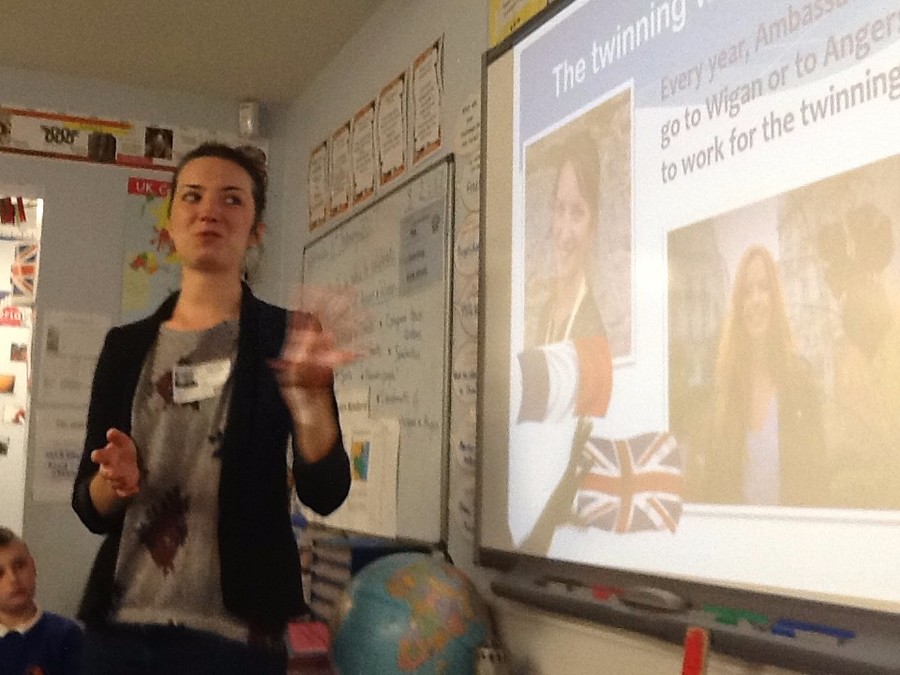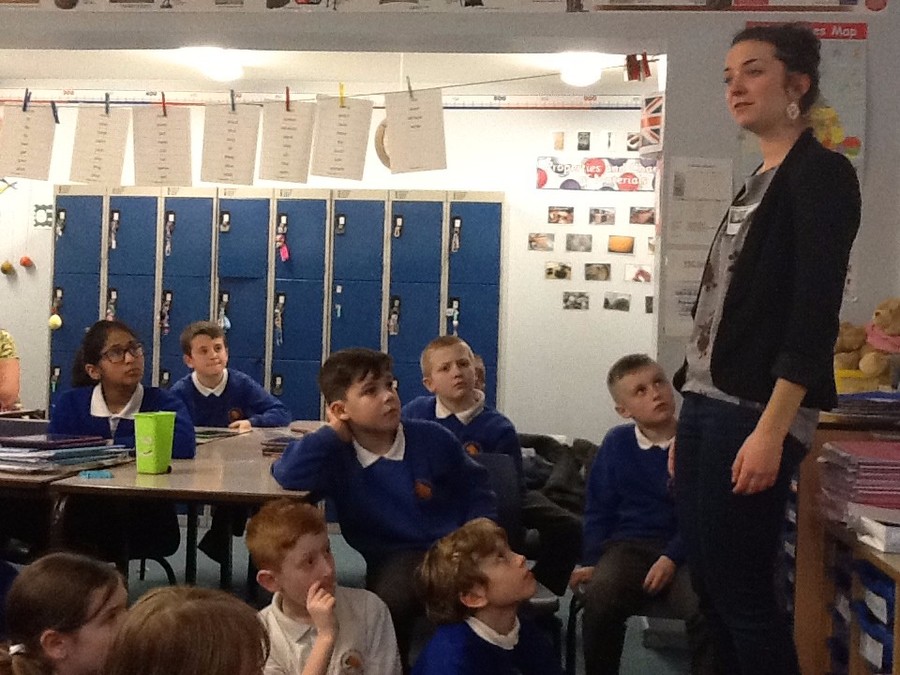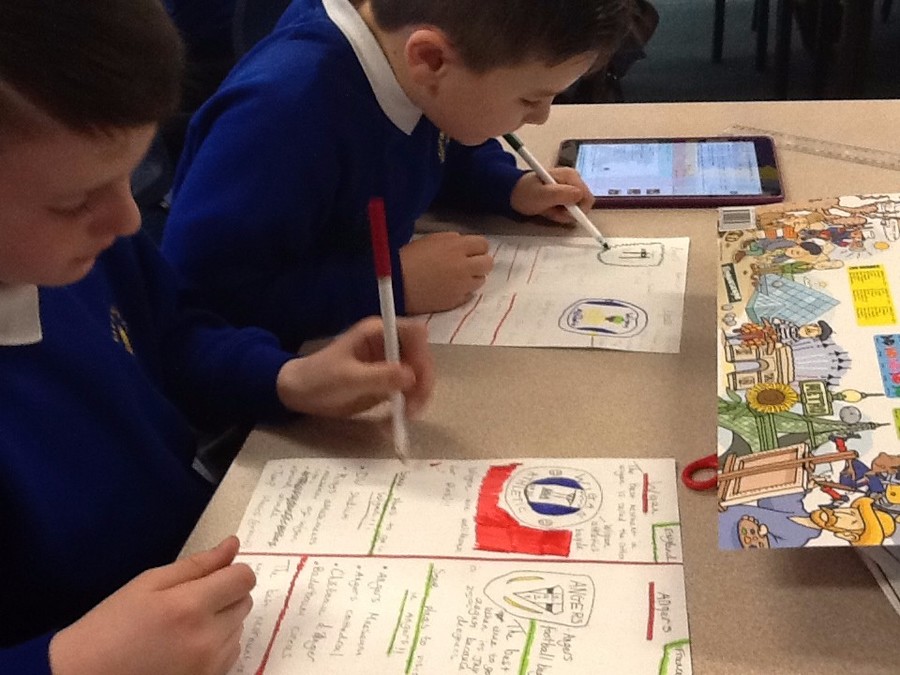 Y5C Kermesse Visit
Y5C had the opportunity to showcase their musical talents in a spectacular event which celebrated cultural diversity! The annual 'Kermesse' festival was held at the Wigan Youth Zone with six other schools taking part. In the audience was the Major of Wigan as well as the ambassadoress from Wigan's twin town of Angers, France. All the children impressed by leading their own 10 minute celebration, singing 'Salut, Ca va?', 'All Over This World' and 'Salani,' with lots of interesting facts in between.