Geography
The Geography curriculum at Highfield St Matthew's intends to inspire a curiosity and fascination about the world in which we live in. We want to equip the children with knowledge about diverse places, people, resources and natural and human environments, together with a deep understanding of the Earth's key physical and human processes.
Policy and Long Term Plan
Please click on the links below to view current documents for Geography (the technical stuff!)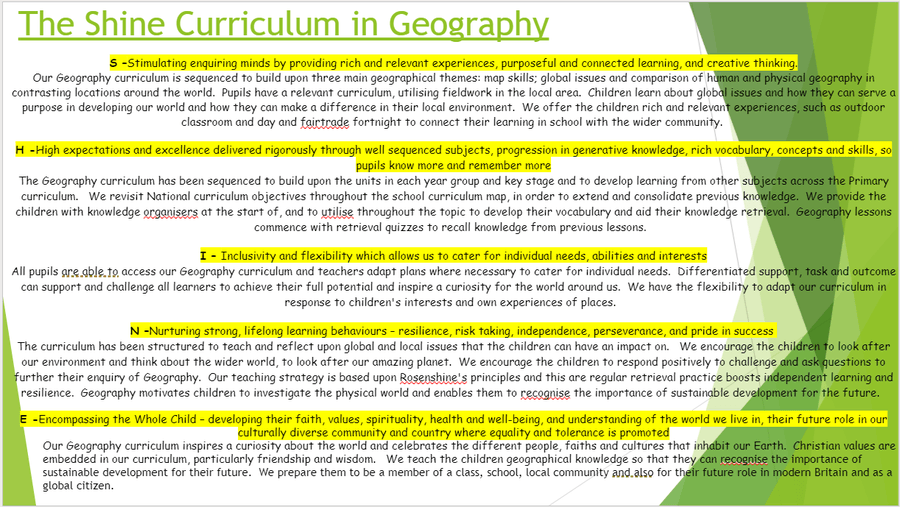 We had the opportunity to demonstrate how we shine in Geography. Look at our amazing work across our school.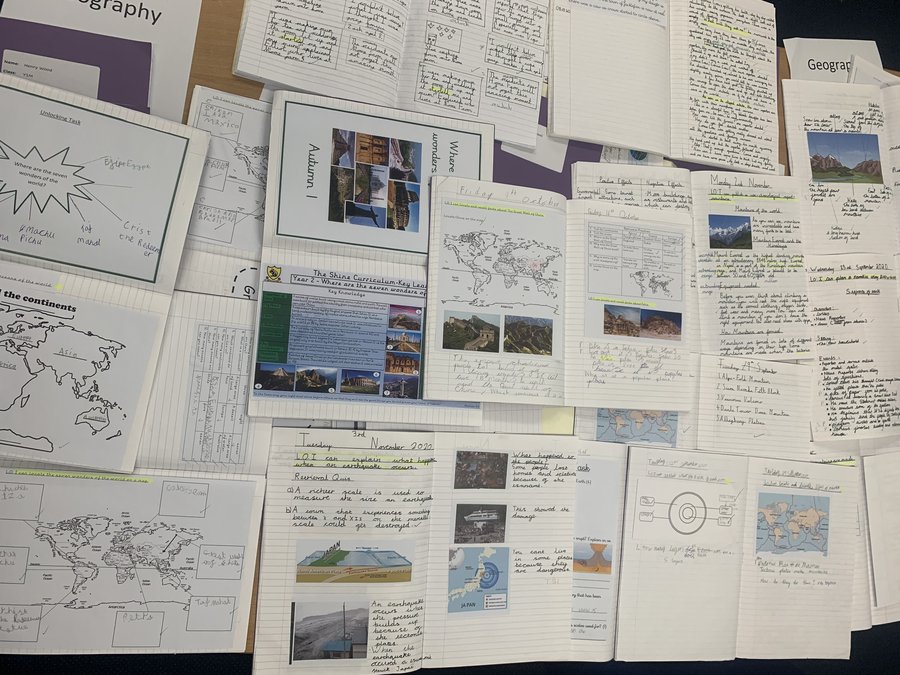 Fairtrade Fortnight 2021.
This year, the focus has been 'Choose the world you want'
The children both virtually and in school have been thinking about what we want for our world and how we can make a difference.
Here are some comments from our children in school:
"I have seen the logo on bananas and chocolate in shops."
"I didn't know that our food comes from places so far away."
"If we send some money, they will be able to get important things for themselves, like food and a home."
"We can help people if we look for the fairtrade logo."
"When you see the logo, buy something and you are helping people around the world."
"I'm going to ask my mum to buy those bananas to help the farmers."
Autumn Term Geography units
Year group

Autumn term

EYFS

Exploring Autumn

My classroom environment

Year 1

What is it like where I live?

Year 2

Where are the 7 wonders of the world?

Year 3

Where on Earth are we?

Year 4

What's underneath my feet?

Year 5

Should I climb every mountain?

Year 6

Map reading - The UK.
Mrs Saunders and Miss Mitchell would like to announce the school eco-council:
Y1M: Lucas P, Charlie L Y1C: Riley S, Alice
Y2S: Bella M, Finn O'G Y2B: Scarlett G, Jack M
Y3S-Olivia T
Y3K- Trent D
Y4T/B- Annabelle R
Y4H-Mia B
Y4C-Ffion B
Y5M-Charlie C
Miss Mitchell and Mrs Saunders had the pleasure of taking four of our new 'Eco-Champions to the Wigan Eco-School Conference. We had a insightful experience and gathered many new ideas to become more eco-friendly in our school.
We chose to walk to the conference to reduce air pollution and promote well-being. On our return, the eco-champions decided to pick up litter to clean up our environment! We have decided that every small decision makes a contribution to our world. REDUCE, REUSE, RECYCLE!
Anabelle: "It was a fun day. I care about clean air."
Noah: "I really enjoyed it today because I really felt like I was doing something to help the environment."
Charlie: "The presentations helped me to think about how to reduce plastic waste."
Olivia: "Walking to school isn't just fun, it helps the environment to reduce air pollution."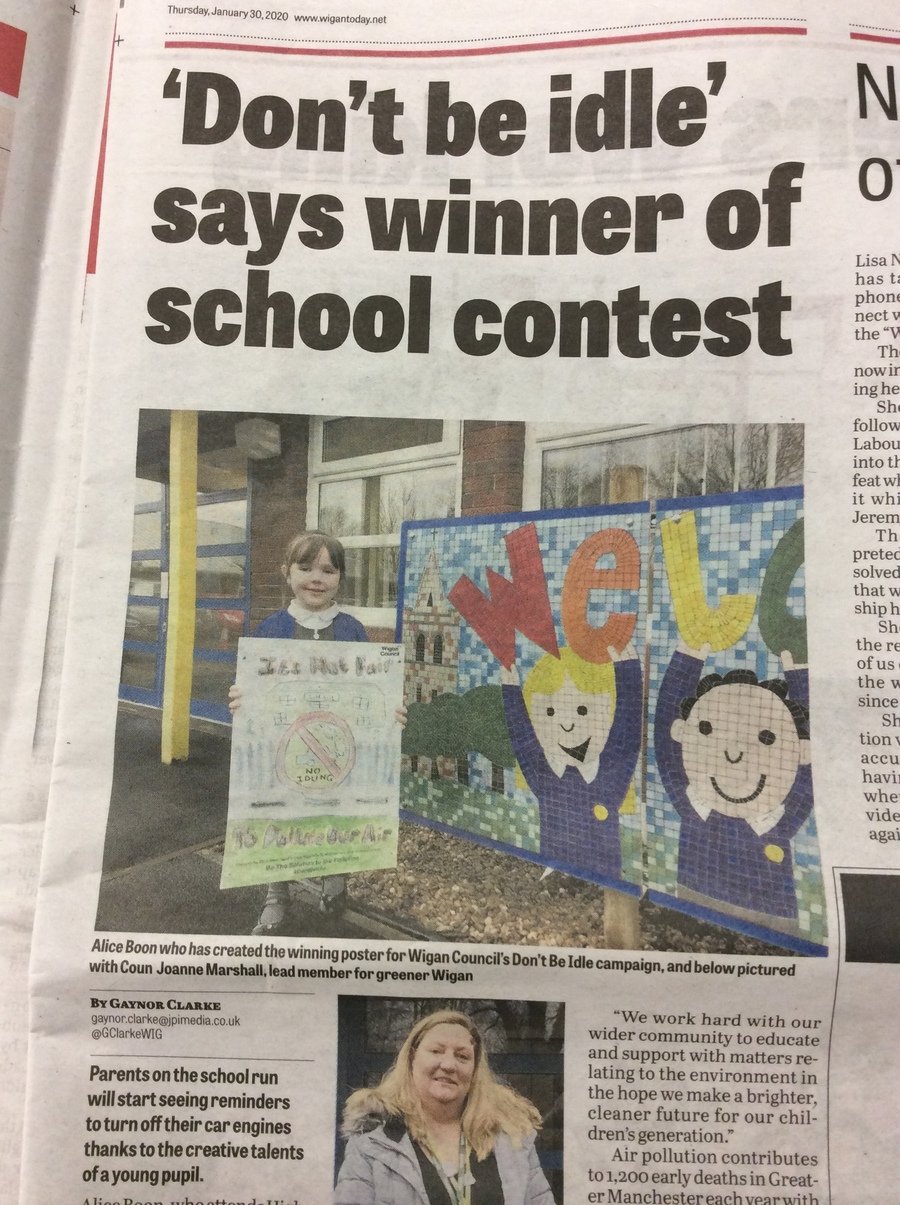 Eco Club
Our eco- warriors met after school to discuss lots of brilliant ideas to make our school more eco- friendly. Today, we have been busy designing badges for our eco-warriors to wear around school. We had a vote to choose our favourite badge which will be printed and worn so that children and adults know who our warriors are.