PE at St Matthew's aims to engage all children, regardless of ability, to be inclusive within a comprehensive sports and activities programme. We strive to provide a range and wealth of opportunities, in and outside of school, that cater to all abilities and interests, whether that be Full Contact Rugby League, Cheerleading, or even Fencing!
We work with a range of partners to enable us to do this, including Fit2Play sports coaching, local clubs, such as Wigan Athletic and specialist teachers from our feeder High Schools.
With a growing emphasis on Health and Wellbeing in our primary schools, St Matthew's are already ahead of the game; selected children are offered short courses in Fitness and Nutrition, we run regular programmes and activities for our SEND children and run "Nurture through Sport" sessions for children who need a little extra support.
If you are a local club who would like to link up with school, please contact Mrs. Higgins - we'd love to hear from you.
Highfield St Matthew's is awarded the School Games Gold Mark 2019
Well done to all the staff and children at Highfield St Matthew's - our hard work and dedication has earned us the prestigious School Games Gold Mark, for the 3nd year running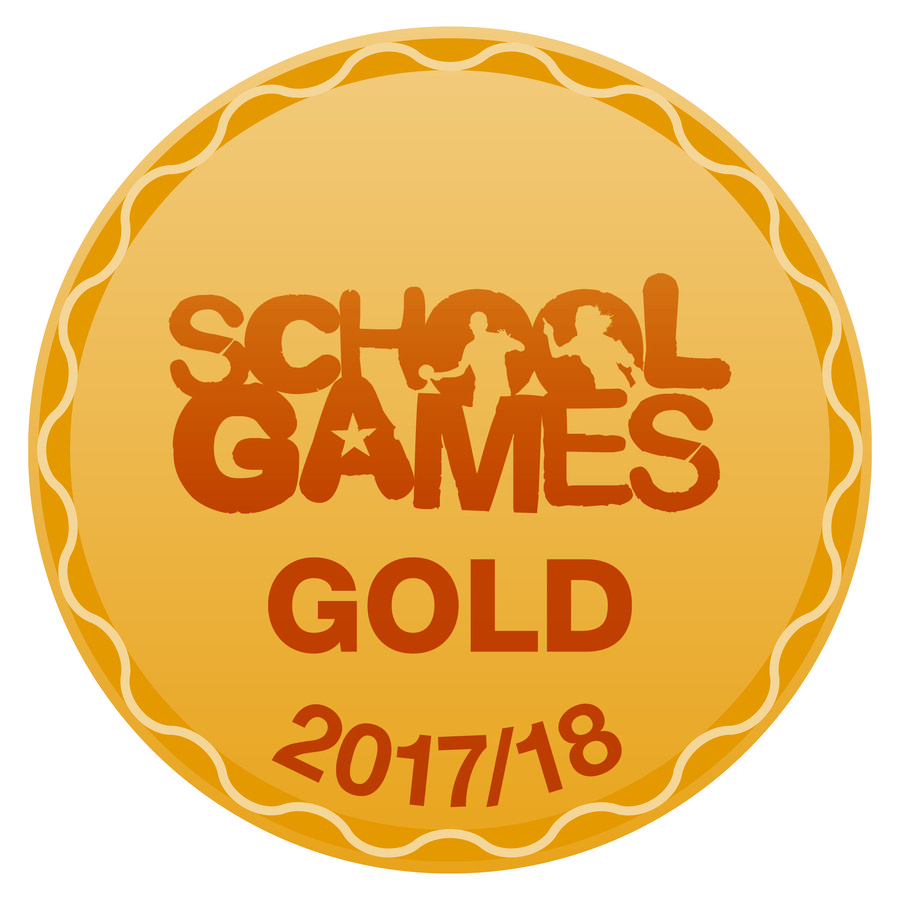 Extra-Curricular Clubs
We believe that engaging young people in physical activity is of great importance at St Matthew's, and because of that, over the course of the year, we offer many extra curricular activities to our pupils. We regularly consult our children as to the type of sport and activity they would like to see available to them, and we strive to make it happen. More details of these clubs can be found under the "School Clubs" section of the website, but regular clubs have so far included:
Football

Full contact Rugby League

Judo

Fencing

Cheerleading

Gymnastics

Multi Sports (children decide their own programme to follow)

Health and Nutrition (as part of the school day)

Gross motor skills group (as part of the school day)

Netball

Archery
Competition News
A new year has begun, so check back for all the latest competition news once the games begin!
We've lots to look forward to this term, including Tag Rugby, Boccia and swimming.
Lancashire County Cricket Club and our Year One Cricketers
We've been really privileged to be working closely with Lancashire Cricket Club this year, and our Year ones recently embarked on a 6 week course. They have had a great time and have learned lots of new and exciting Cricket skills. Rory, our coach, will also be starting an after-school club with our Year ones.
Fencing
On Wednesday 2nd October, our children were treated to an assembly that told us all about the sport of Fencing. 2 of our children even fought a bout on the piste! (we all learned something that day!)
Our children will be taking a letter home shortly to invite them to a 5 week course to learn this skill during their dinner hour. Come back to check how they are getting on!
Archery
It is September 2019 and the ancient sport of Archery has once again come to Highfield!
All of KS2 held their breath as Matt, the archery instructor, showed off his skills and told us all about the history of the sport.
On the 18th September 2019, some of our children started on a 5 week Archery course, channeling their inner Robin Hood and reclaiming the sport of their ancestors (and having lots of fun along the way!)
Check out some of the photos below to see some of us in action
Autumn Term Sport
Year 5 have been concentrating on the different skills that are needed in order to be successful in Sport, and this term, we have been concentrating on the Cognitive aspects of sporting success!
Check out the video to show how using tactics and trying to outwit opponents plays just as an important part as fitness.
Inter-school Competition
Competition between schools, plays a large part of PE at St Matthew's, and we can be regularly seen out and about competing in events around the borough.