Intra-school Competition
"For many young people sporting competition is first experienced through intra-house teams, form groups or in PE lessons. This level of competition will build on a school's existing work to offer pupils a year-round programme of regular intra-school competition in a number of sports that culminate in a School Games Day (or Sports Day)." School Games Competition website.
At Highfield St Matthew's, children thrive on good-humoured competition, an opportunity to show off the skills they have learned in PE lessons, and to support their classmates through sportsmanship and encouragement.
Year 6 Orienteering Challenge, May 2017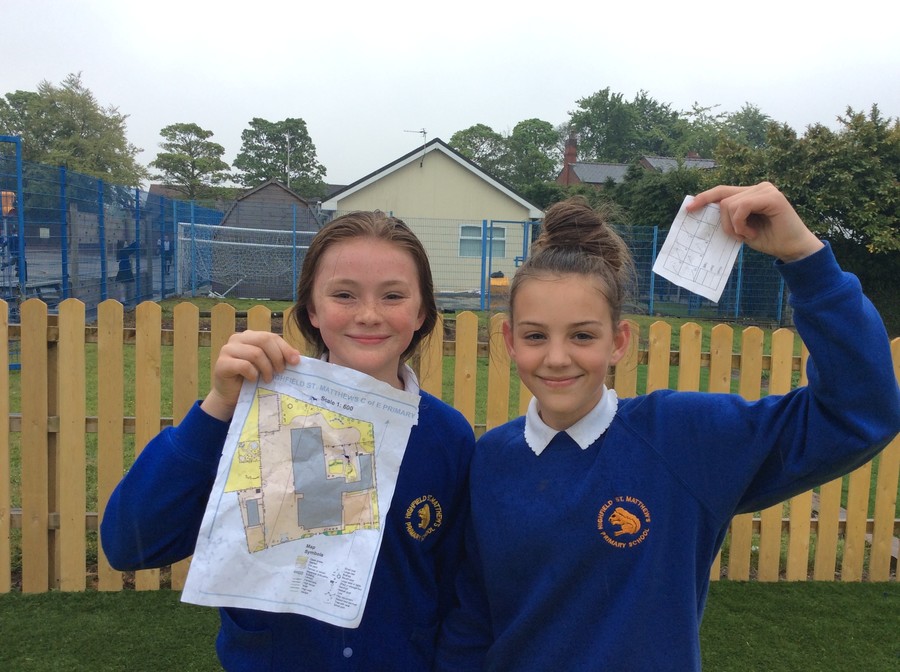 Sophie and Mollie from 6C!
Year 3 enjoyed a football tournament. Here are some photographs of Mr Edwards' class Vs Miss Trenchers' class.