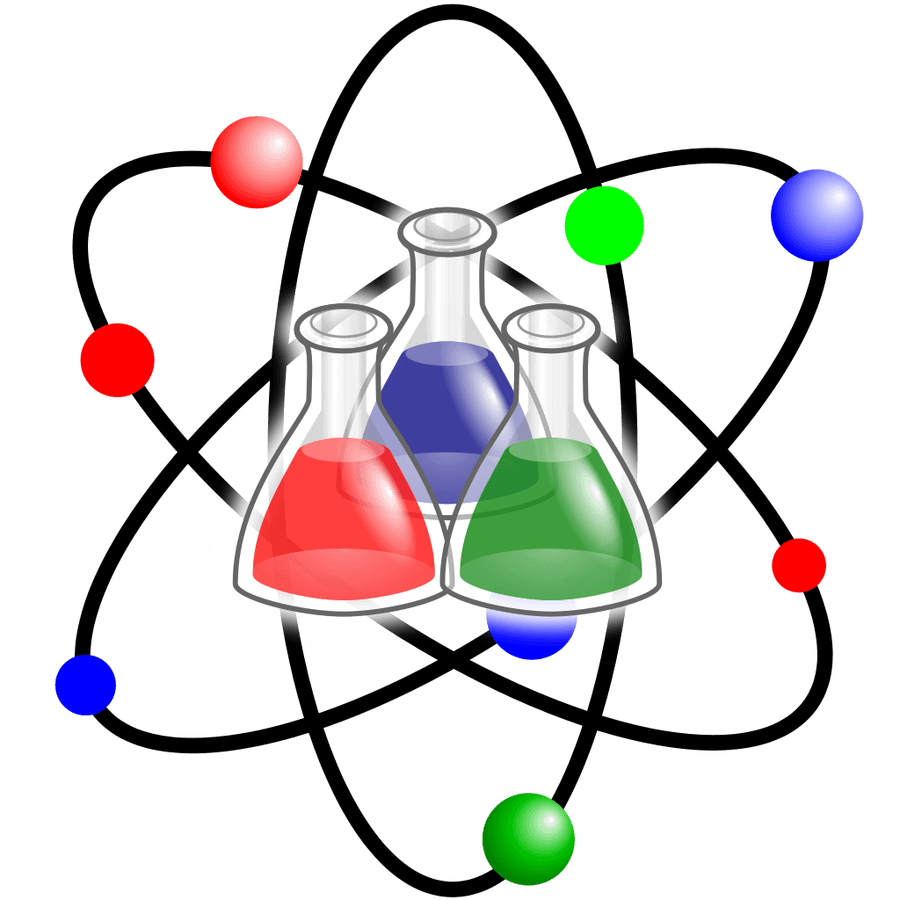 The Science curriculum at Highfield St Matthew's intends to inspire children, encouraging them to be inquisitive about the world. It nurtures their innate curiosity and enables them to develop a range of skills, vocabulary and knowledge that are useful across their learning and in modern society. We want to equip children with knowledge to ask questions and develop the skills they need to answer those questions.
Investigation is at the heart of our work in science. We always encourage the children to explore and find things out for themselves.
We have a lot of super scientists in our school! Please enjoy the photographs below from a mixture of events that the children have been lucky enough to experience such as, British Science Week, science workshops, a visit from Quantum Theatre, Crazy Critters (the children were very brave!), Farm to Fork, Science Club and a range of exciting practical investigations!
Our long term plan for Science is designed to extend children's knowledge, skills and vocabulary as they move through the school.
At Highfield St Matthews, we build upon each child's learning as they move through the school. Below is a road map which shows how learning progresses though school.
Autumn Term
Take a look at this term's knowledge organisers...
Year 1
Autumn Term- Seasons and Weather
The children have been exploring why there is a difference in the amount of daylight we get in each season.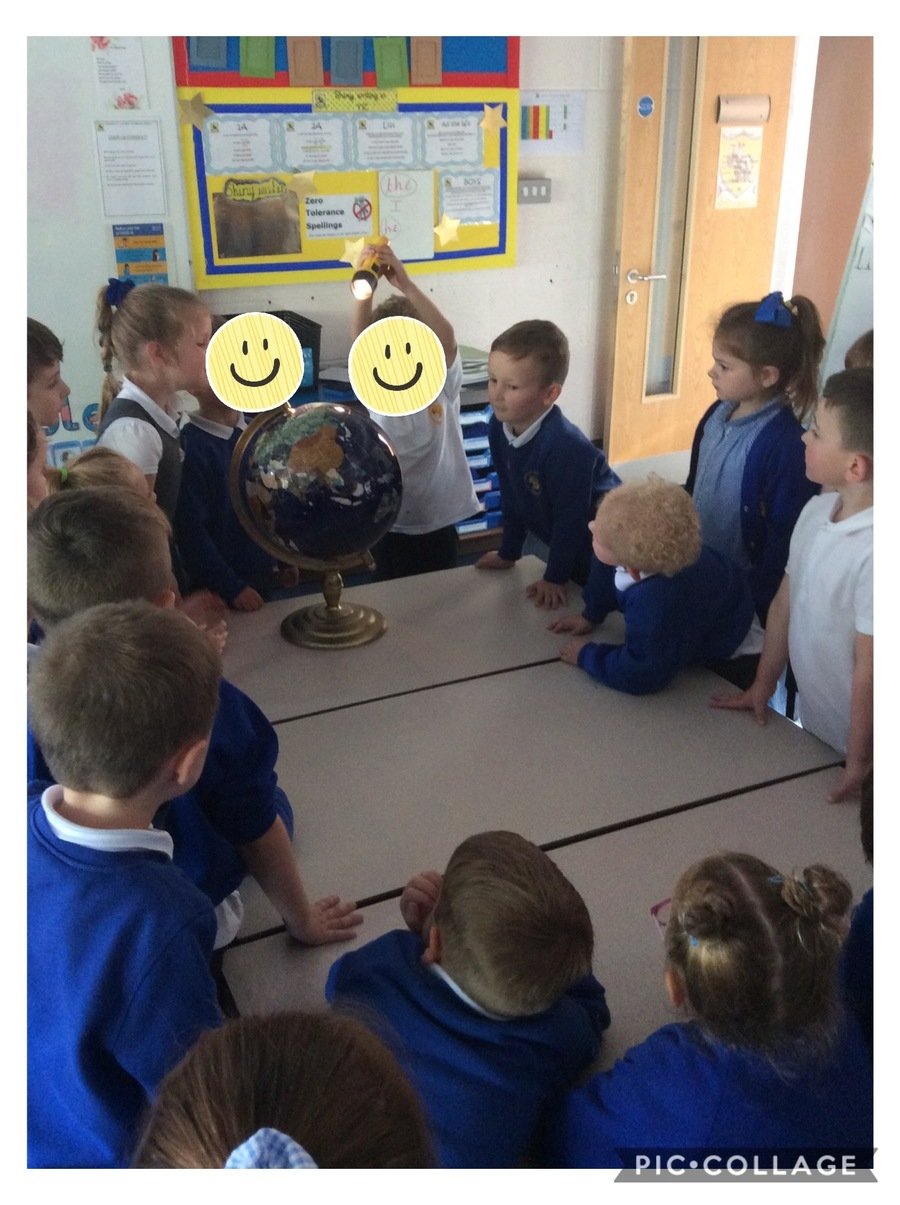 Spring Term- Everyday Materials
Waterproof Materials
Another fun experiment today! This time we tried to find a suitable material to make a new cape for Little Red Riding Hood. Of course it had to be waterproof!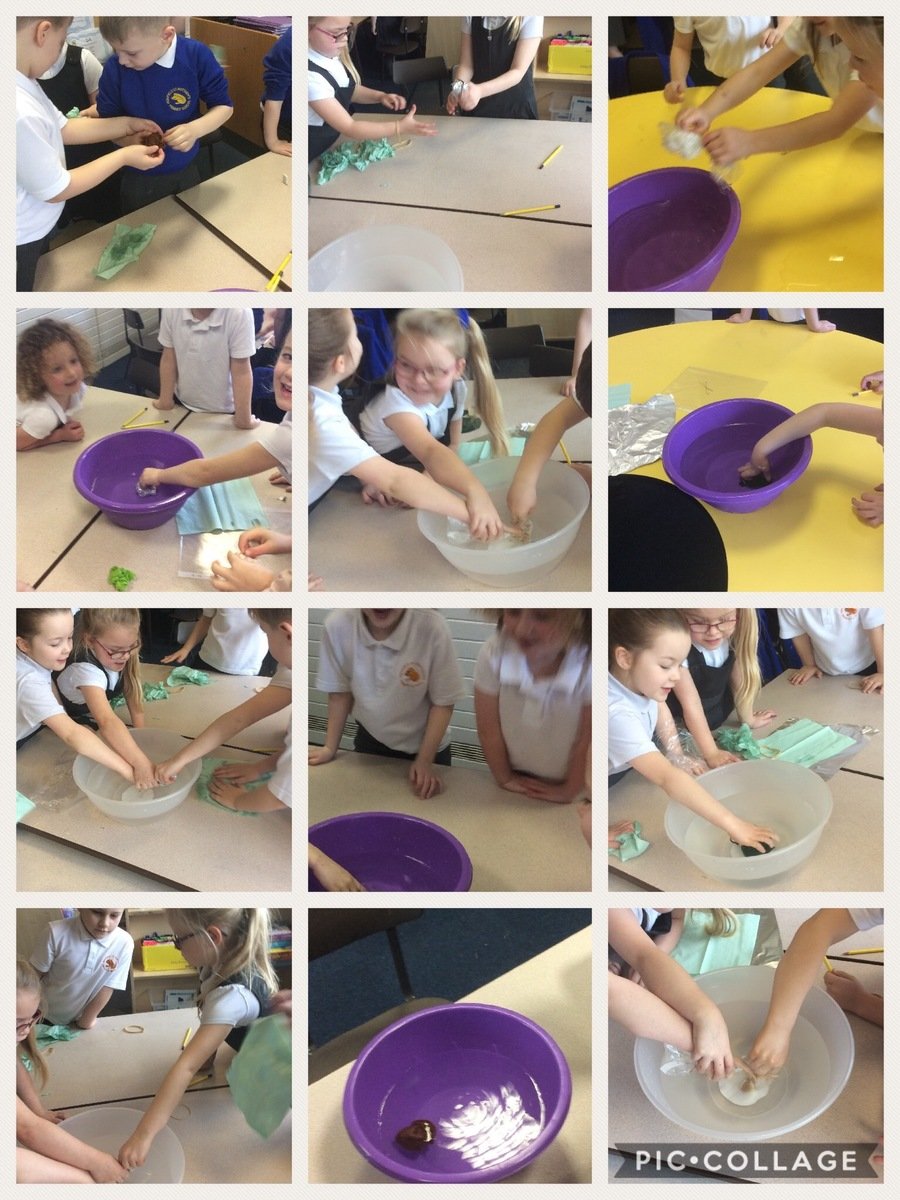 Year 1 - I'll Puff and I'll Puff
I've got to admit that this may possibly be my favourite science lesson so far this year. The children pretended to be the little pigs and made houses from different materials. Along came the big bad wolf who tried to blow them down! We discussed why some house didn't fall down and why some did the children used some fabulous vocabulary to describe the materials such as sturdy, strong, weak, flimsy, heavy, light.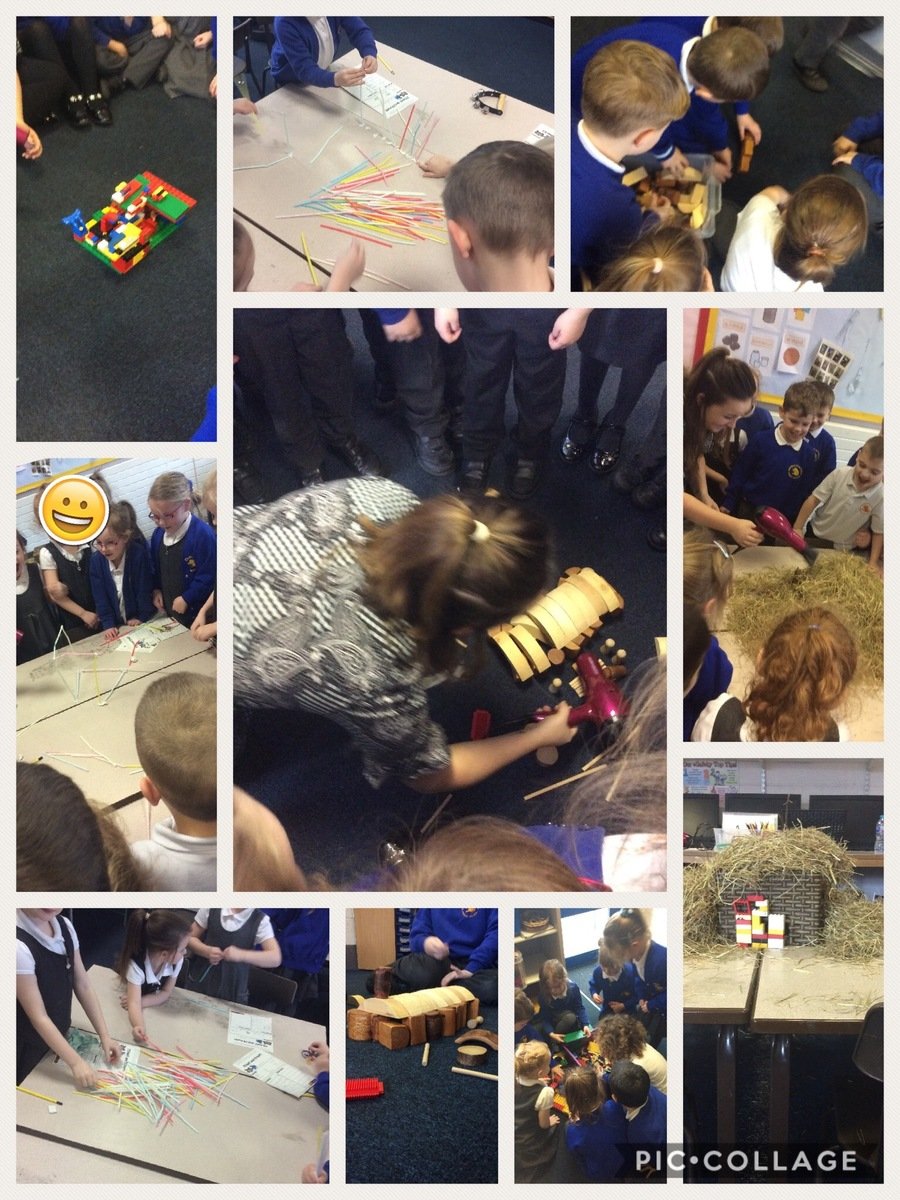 Material hunt
Part of our science topic this term requires us to identify and name a variety of everyday materials. What better way than a material hunt. The children went on a hunt around the school grounds to look for different objects and the materials they have been made from. We noticed that some objects have more than one material and different materials are used for different purposes.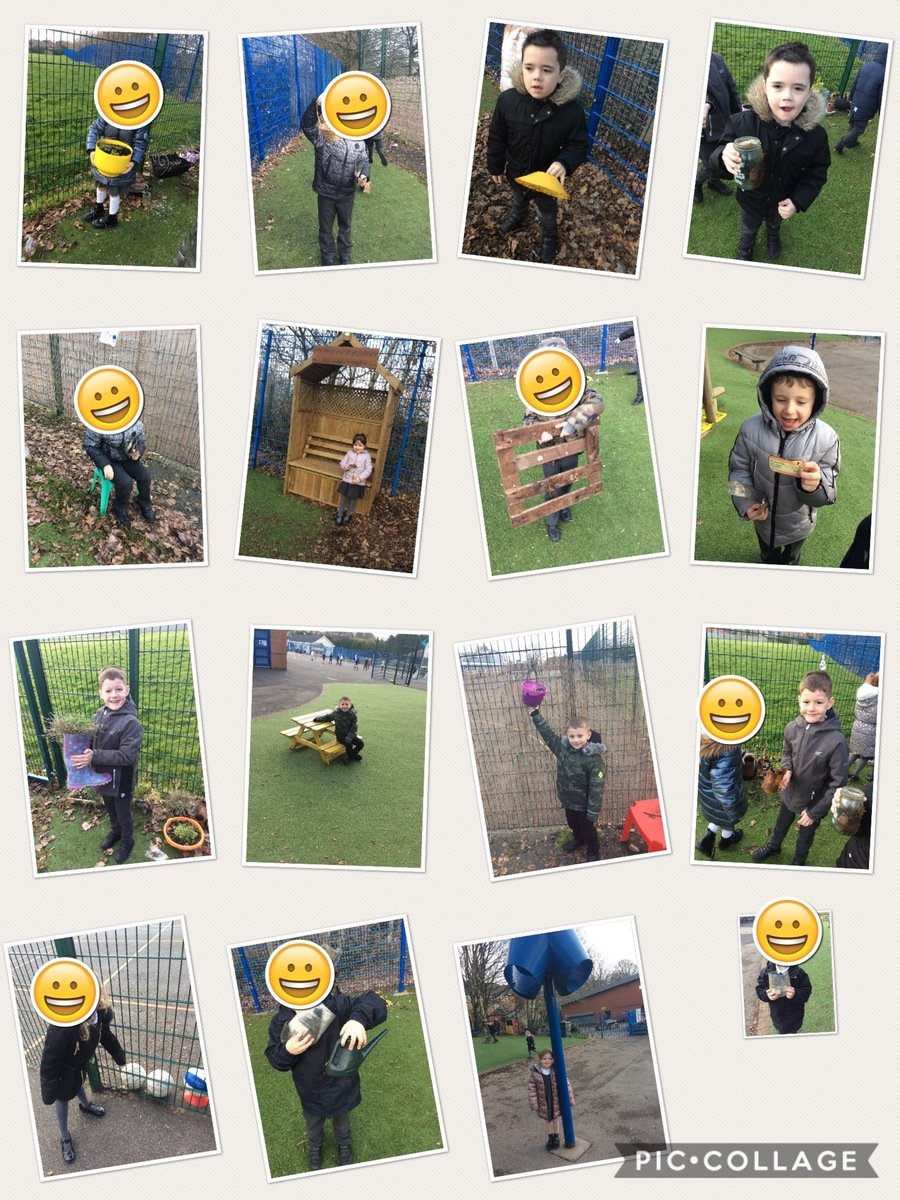 Autumn Term - Our Bodies and their Senses
Science unlocking task! The children have been hooked into our new science topic all about our bodies and our senses! They have shown great knowledge by matching the labels on the body picture and adding their own.
Spring Terms- Plants
This term, we have been learning all about plants. We have identified the different parts of a plant and we've been outside into the school ground to do a survey of the different plant species that we have around school.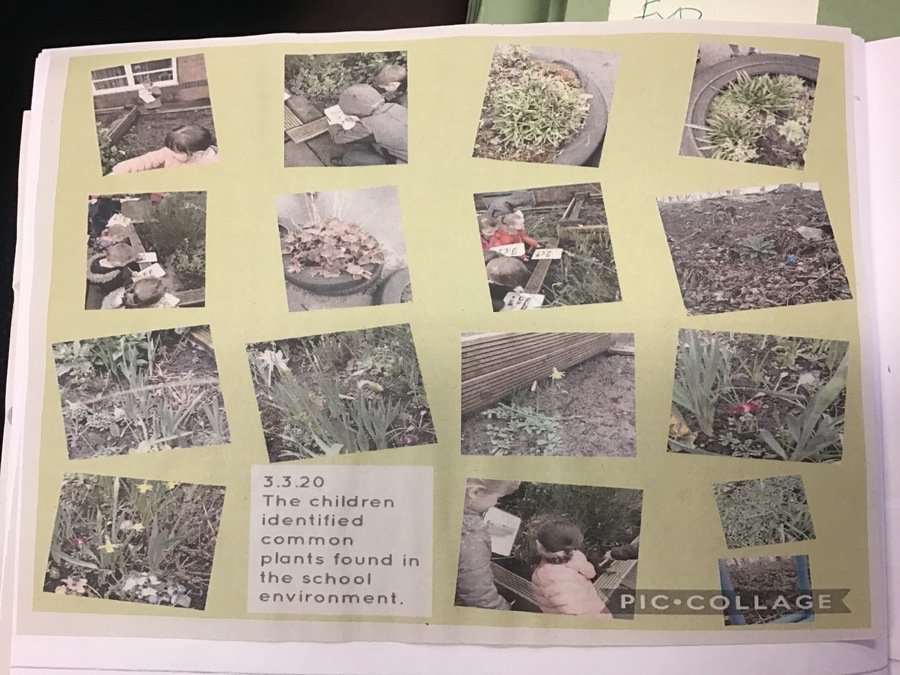 Year 2
Autumn Term- Living Things and their Habitats
Year 2 have been learning about 'Living Things and their Habitats'. Here is a Knowledge Organiser to support the children's vocabulary and recall of facts.
They have been busy outside on a mini beast hunt, looking for different insects. They had great fun looking under logs, stones and in the long grass within the school grounds. They have collected data and recorded it on a pictogram!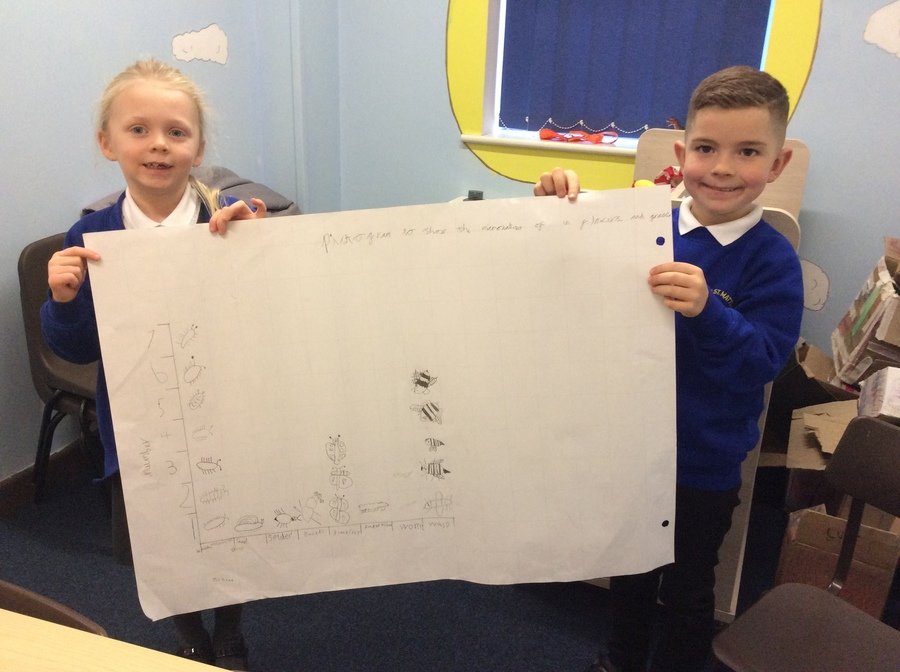 Spring Term- Animals and their Needs
In our topic 'Materials and their Uses', we have been carrying out lots of investigations. The children have been enjoying thinking of a hypothesis, planning the investigation, predicting, carrying out, discovering and concluding. They have been testing the absorbency of paper towels and the bounciness of balls.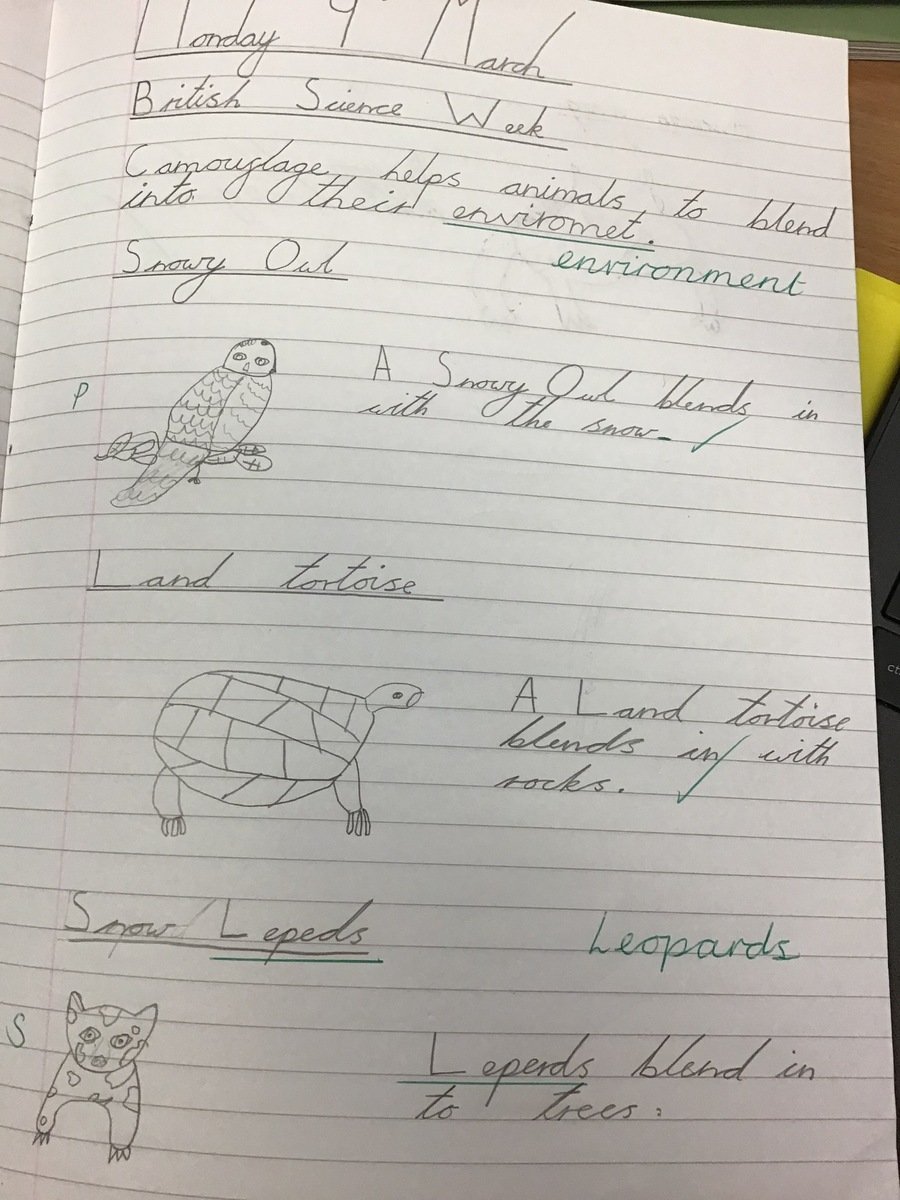 Year 3
Autumn Term- Forces and Magnets
Year 3 have been learning about 'Forces and Magnets'. Here is a Knowledge Organiser to support the children's vocabulary and recall of facts.
Autumn Term - Animals including Humans
Year 3 have been learning all about animals including humans and have even made their own skeleton and labelled the bones.
Spring Term- Light and Shadows
Year 3 have been learning about how we can see objects that are not sources of light. They have been investigating how light reflects using shiny materials such as mirrors and have also been writing messages in code just like Leonardo Da Vinci.
Spring Term - The Structure and Function of Plants
Year 3 have been learning about plants. Here is a Knowledge Organiser to support the children's knowledge and vocabulary.
Year 3 watched a video all about plants and have used key vocabulary from the video to write their own facts. They have then completed their learning map and remembered lots of previous knowledge about plants and trees from Year 2. Next, the children read all about the different parts of a plant and labelled and created their own fact file on the job of the stem, roots, leaves and flower.
What do plants need to grow?
Year 3 are being inquisitive and are investigating the right conditions for a plant to grow in. Plant 1 is in the window, plant 2 is in a dark cupboard and plant 3 is in the fridge. Will they grow? Year 3 will keep you posted!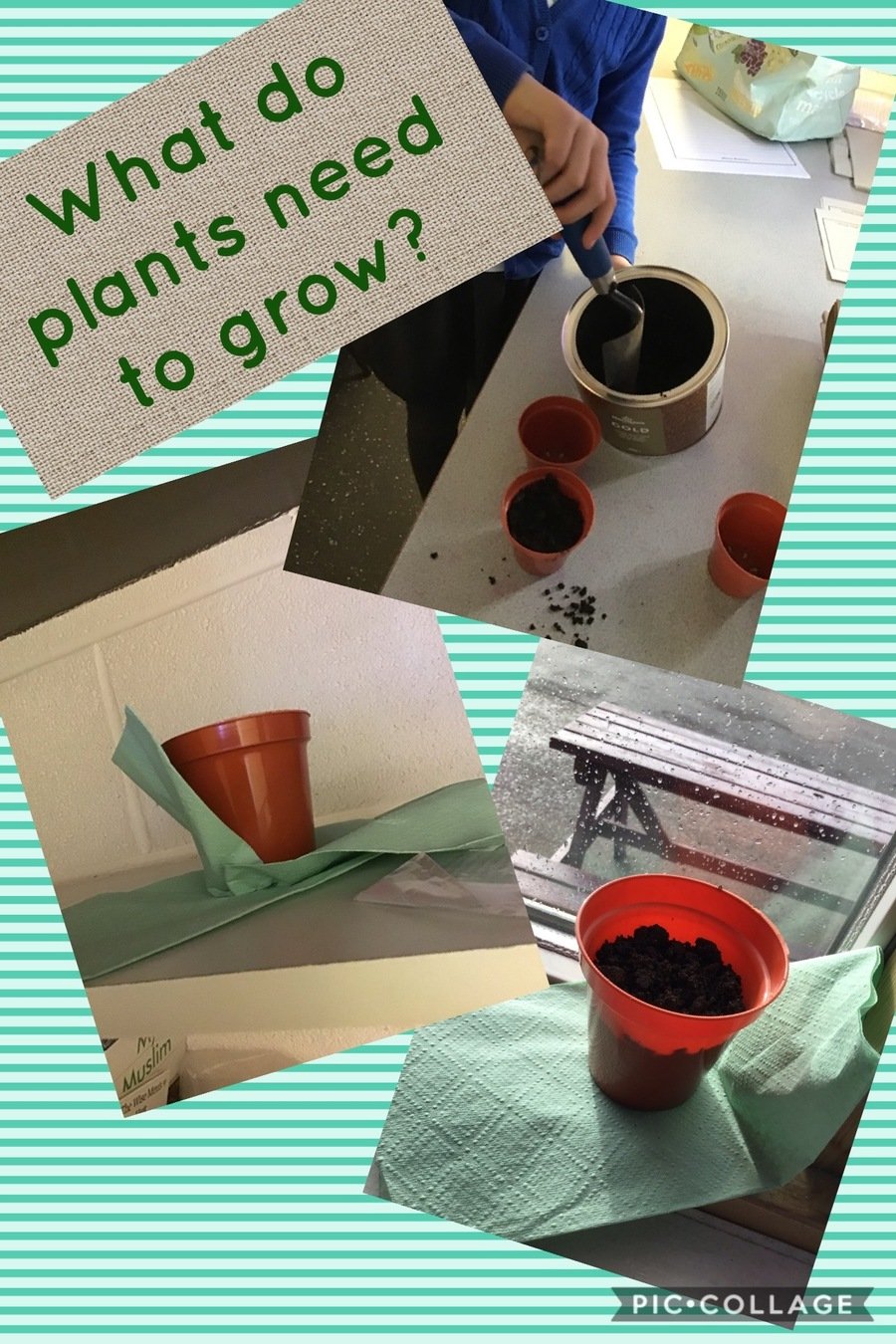 Year 3 - British Science Week 2020
For British Science Week, Year 3 have been learning all about how to start a farm. The children have recently learnt about plants and what a plant needs in order to grow well and have continued their learning by looking at what conditions fruit and vegetables need. Year 3 now understand that farmers will look at the location of the farm, the climate, seasonality and demand of certain fruits and vegetables before planting seeds and bulbs. Children have developed their Maths and English skills by drawing their own pictographs and writing in paragraphs using subheadings.
Year 4
Spring Term- Sound
We have been learning about sound. Please read below to see what we have been up to.
Autumn Term- States of Matter
We have been exploring the properties of solids, liquids and gases. Predictions were made about how heavy a fizzy drink would be when fizzy and when flat. Have a look at the photos below... Can you see the gas?We learned that the carbon dioxide gas (which makes drinks fizzy) has mass, so when it is removed, the drink is lighter. It took a lot of shaking to do this!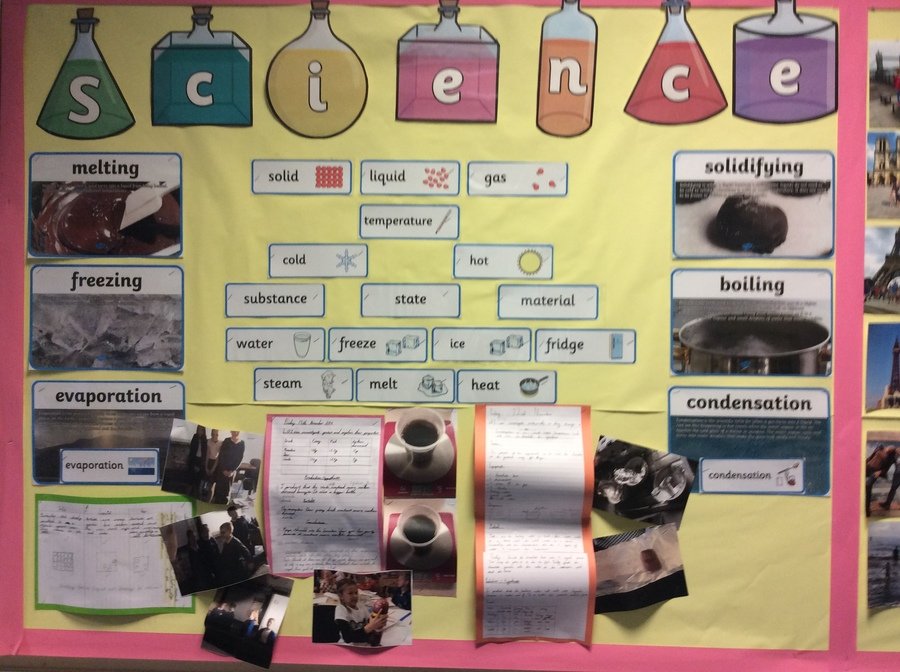 Spring Term- The Digestive System and Teeth
We have been learning all about the different types of teeth that a human has. Did you know that we are born with all of our teeth? The adult teeth grow and push the baby teeth out. Below, you can see than we have identified the different types of teeth and their uses.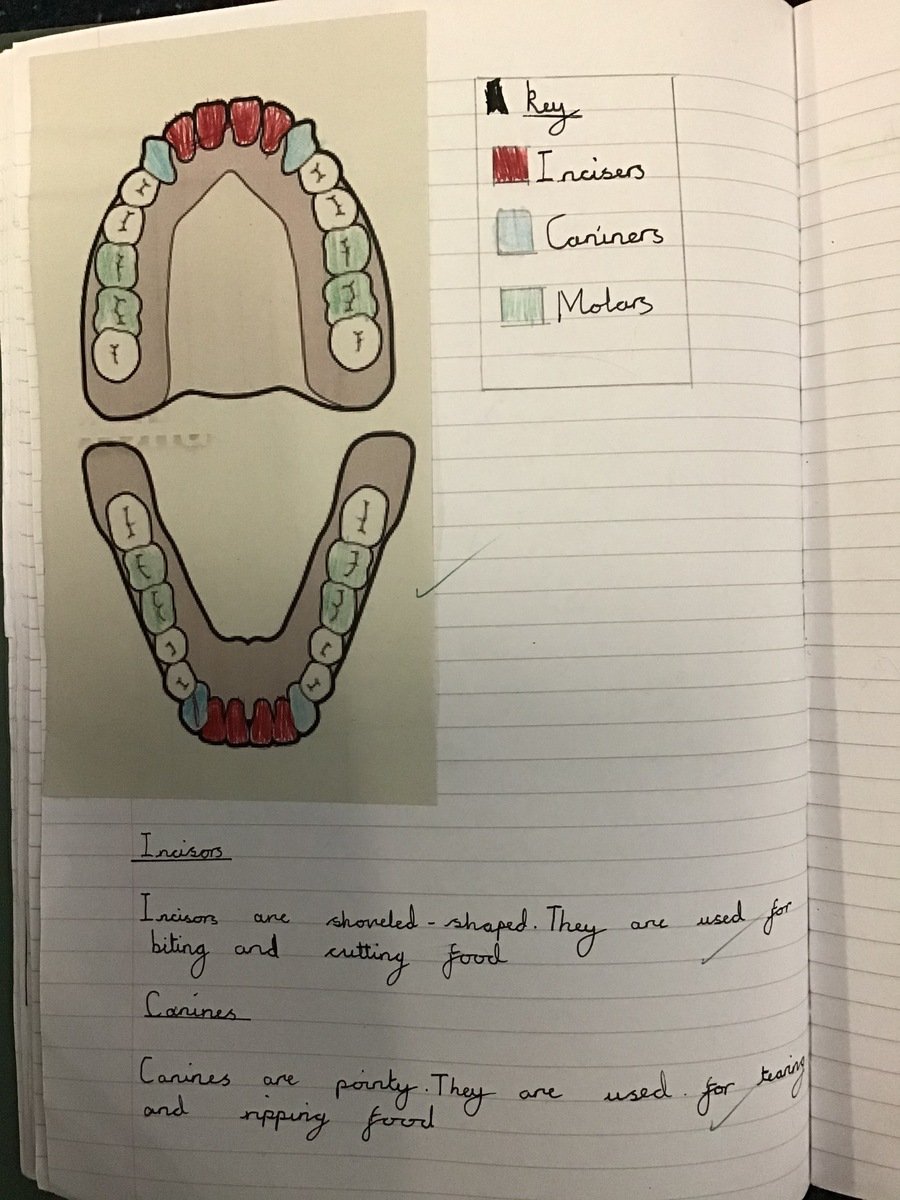 Year 5
Autumn Term- Earth and Space
Year 5 have been learning all about the solar system including the Earth, Moon and other planets. The have been learning about how night and day are caused and also about the phases of the moon. They had great fun creating their own model of the solar system.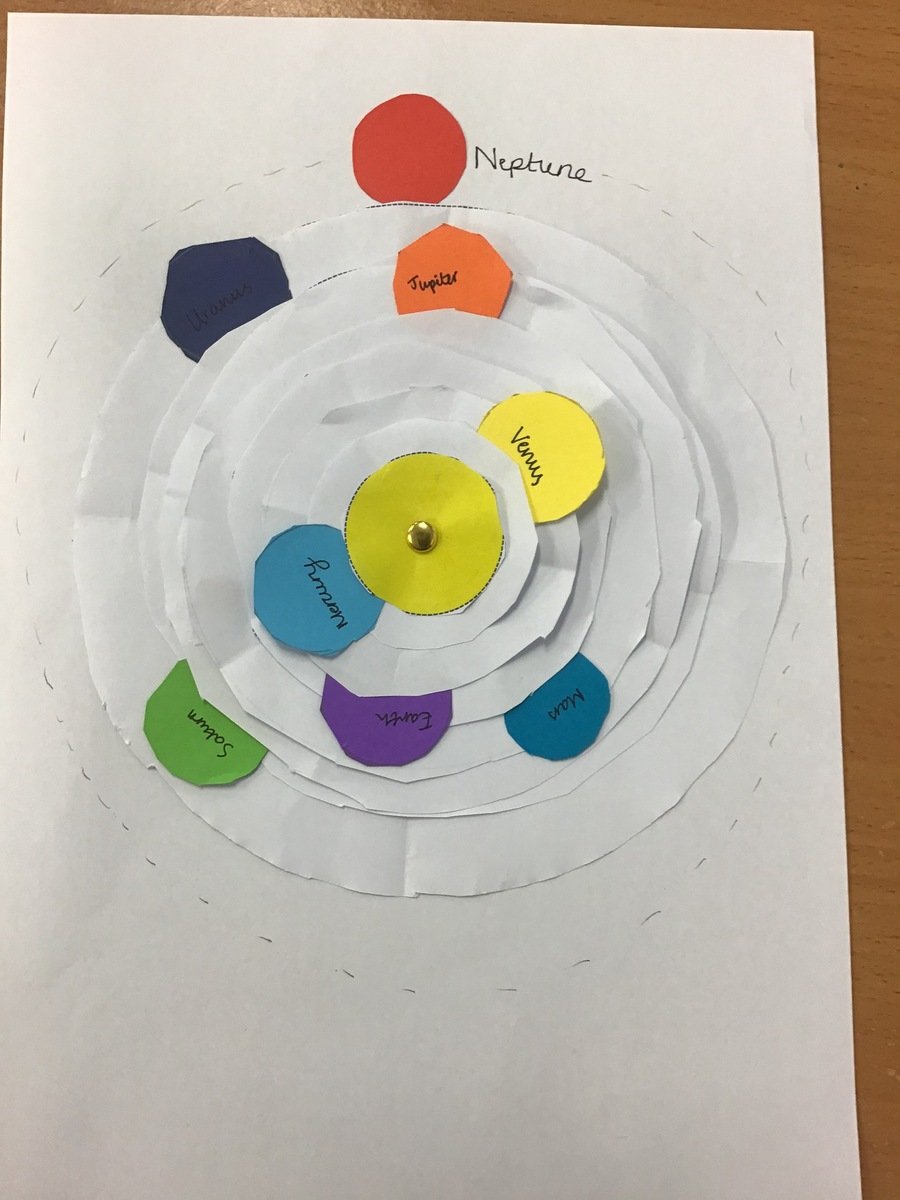 Autumn Term- Properties and Changes of Materials
The children have been learning about reversible and irreversible changes as part of their topic 'Properties and changes of Materials'. They mixed vinegar and bicarbonate of soda together and watched a chemical reaction occur. They used a balloon to capture the Carbon Dioxide, a gas, which cannot be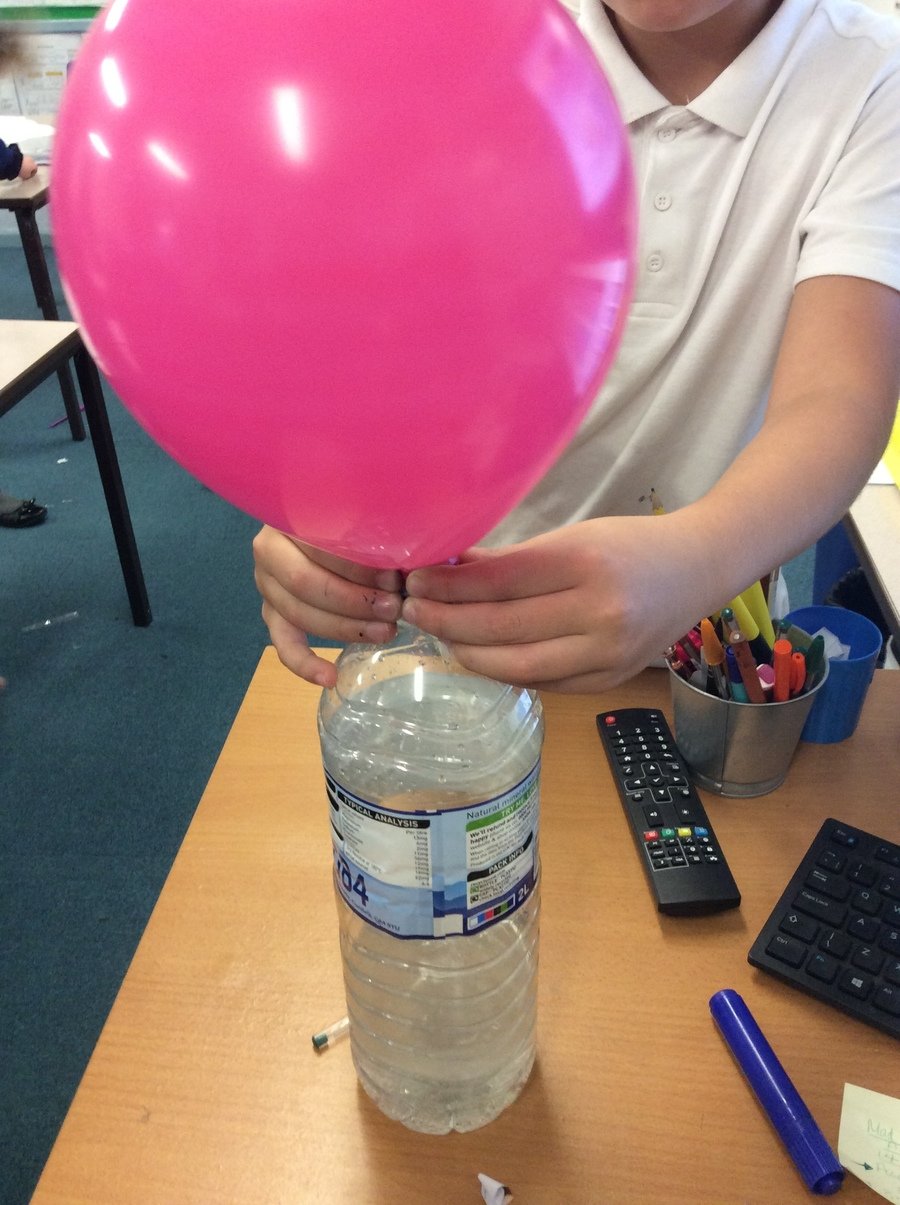 Below is an example of some of the great investigations we have been completing. We mixed together different substances to cause chemical changes. Then we worked out whether the changes we reversible or irreversible.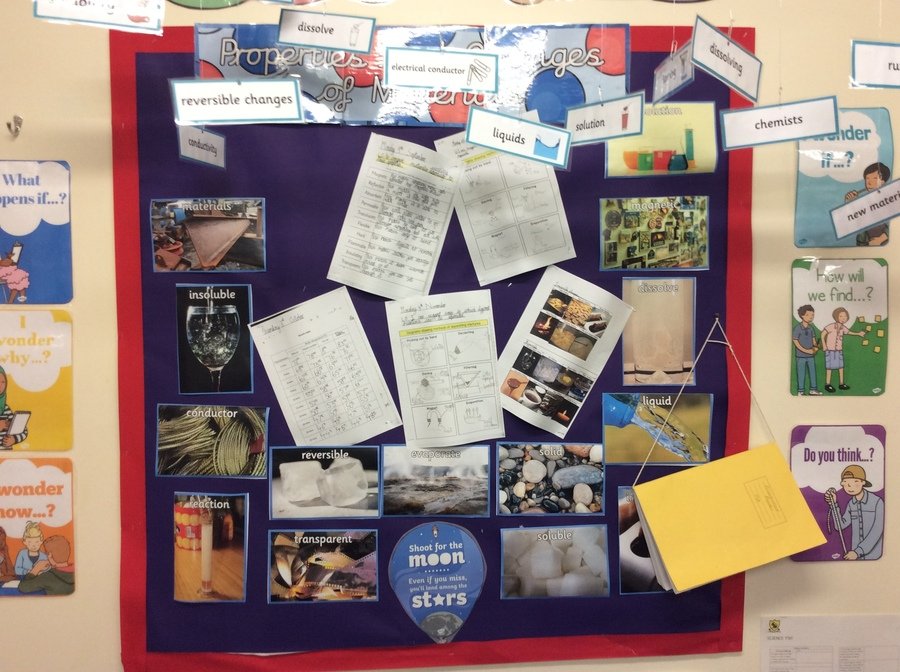 Spring term- Life Cycles and Reproduction
Below is our Knowledge Organiser; there is lots to fit in this term.
We have been learning all about the life cycles of different types of animals including birds, amphibians, reptiles, mammals and plants. We watched some videos explaining the different life cycles and then we wrote an example of each one.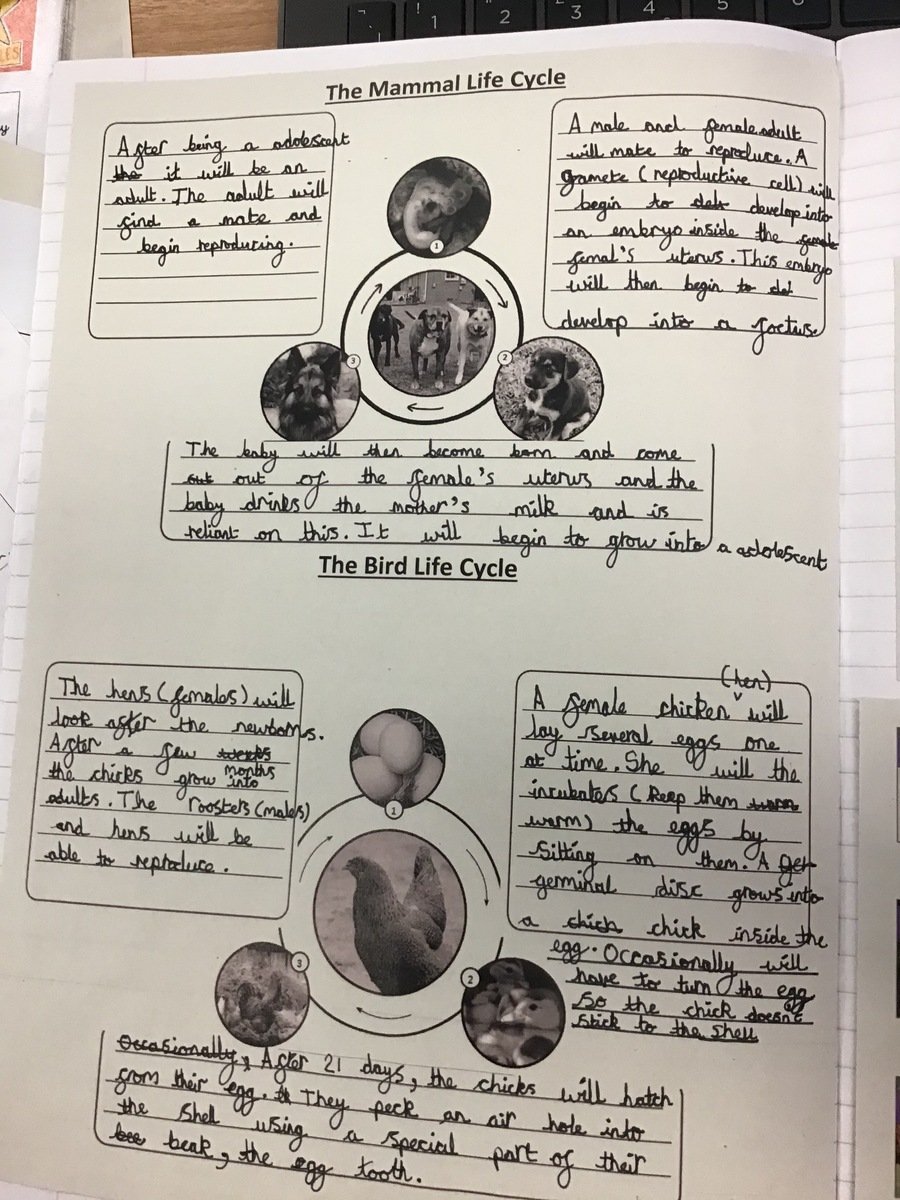 Autumn Term- Further Classification
Below is our Knowledge Organiser for this half term, we have got lots of new learning to fit in.
Spring Term- The Human Body: Systems
Year 6 have been learning all about the circulatory system. They modelled the system as a class and passed oxygenated and deoxygenated blood through the pulmonary and systemic systems. They have been finding out about the effect of age, alcohol and drugs on the circulatory system.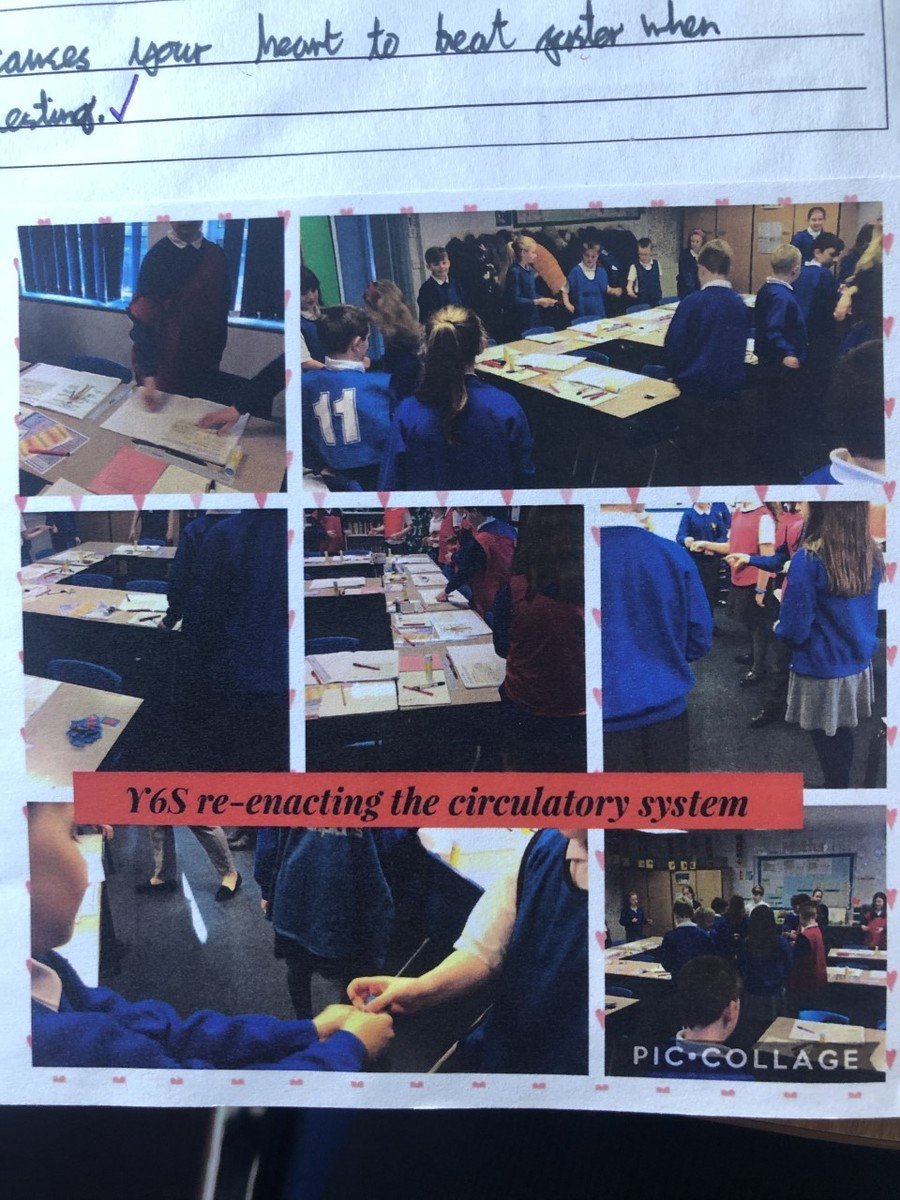 Below, you can see a curriculum learning map. At the start of each topic, we write down everything we already know in pen. During the topic and at the end of the topic, we add to the learning map using purple pen. This way it helps us and our teachers, to see all of our new learning.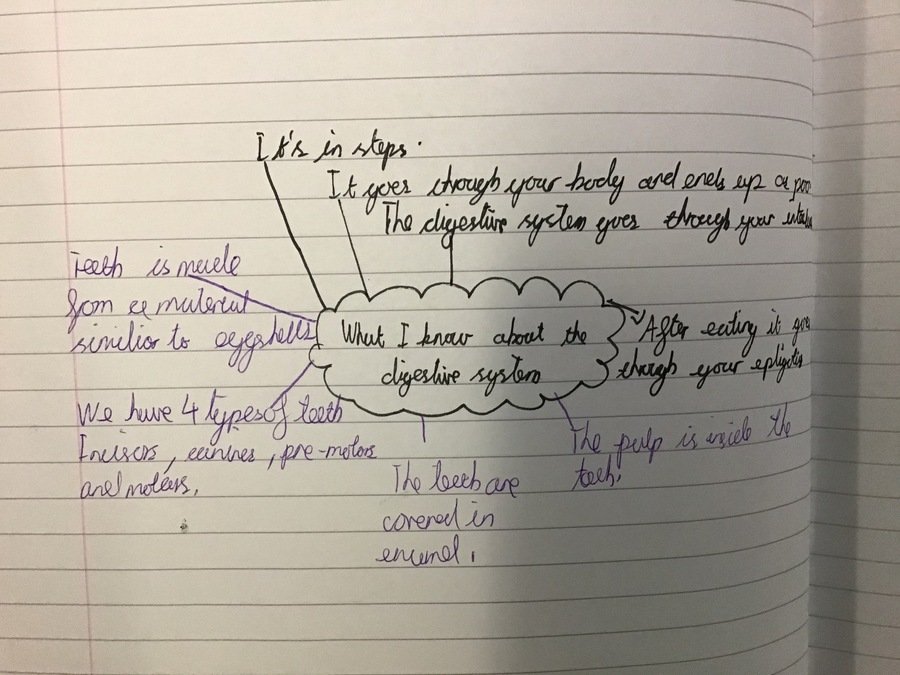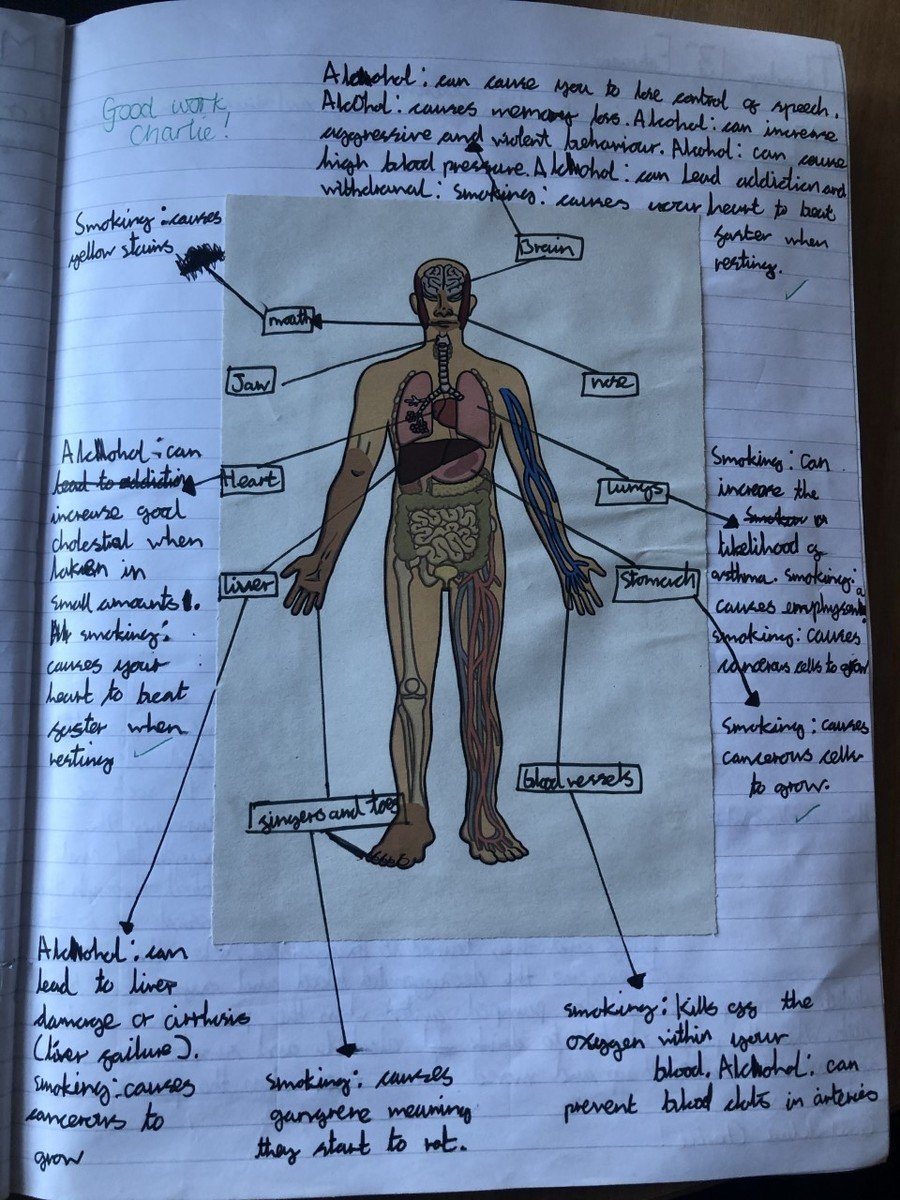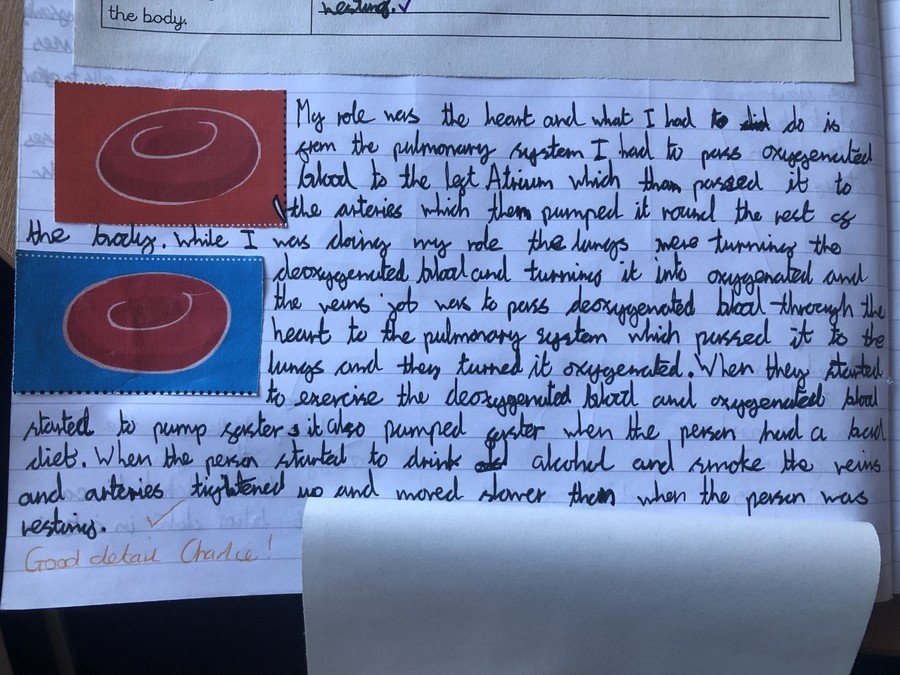 Spring Term- Evolution and Inheritance
Below is our Knowledge Organiser for this term's topic, Evolution and inheritance. This topic is very new to us so we are very excited to get stuck in.
National Curriculum Objectives: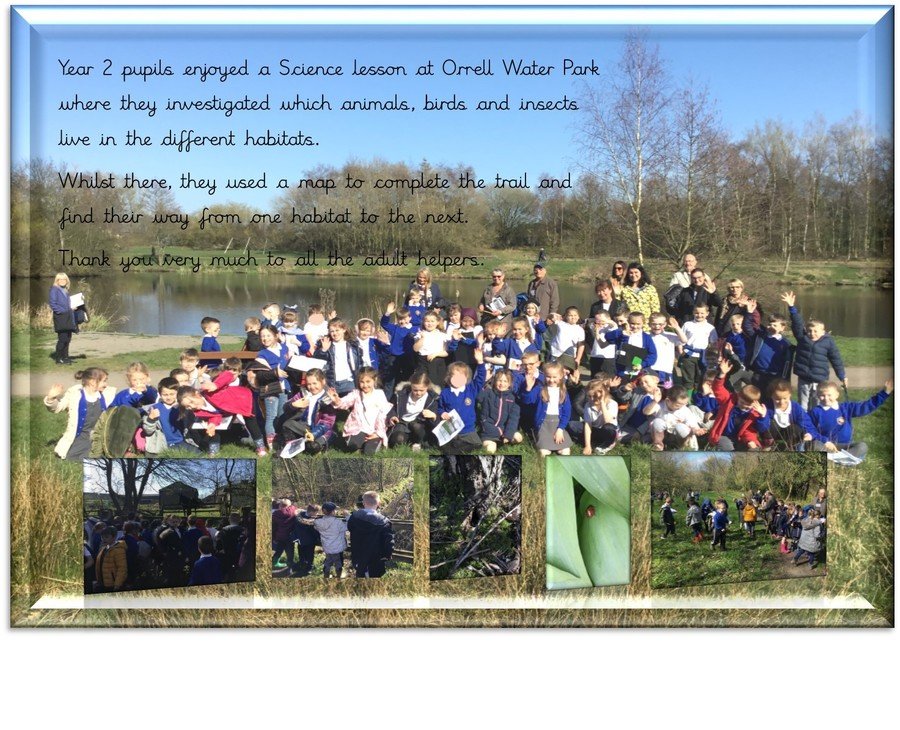 Mrs Saunders and Miss Mitchell would like to announce the school eco-council
Y1M: Lucas P, Charlie L Y1C: Riley S, Alice B
Y2S: Bella M, Finn O'G
Y2B: Scarlett G, Jack M
Y3S-Olivia T
Y3K- Trent D
Y4T/B- Annabelle R
Y4H-Mia B
Y4C-Ffion B
Y5M-Charlie C
Miss Mitchell and Mrs Saunders had the pleasure of taking four of our new 'Eco-Champions to the Wigan Eco-School Conference. We had a insightful experience and gathered many new ideas to become more eco-friendly in our school.
We chose to walk to the conference to reduce air pollution and promote well-being. On our return, the eco-champions decided to pick up litter to clean up our environment! We have decided that every small decision makes a contribution to our world. REDUCE, REUSE, RECYCLE!
Anabelle: "It was a fun day. I care about clean air."
Noah: "I really enjoyed it today because I really felt like I was doing something to help the environment."
Charlie: "The presentations helped me to think about how to reduce plastic waste."
Olivia: "Walking to school isn't just fun, it helps the environment to reduce air pollution."
Our eco- warriors met after school to discuss lots of brilliant ideas to make our school more eco- friendly. Today, we have been busy designing badges for our eco-warriors to wear around school. We had a vote to choose our favourite badge which will be printed and worn so that children and adults know who our warriors are.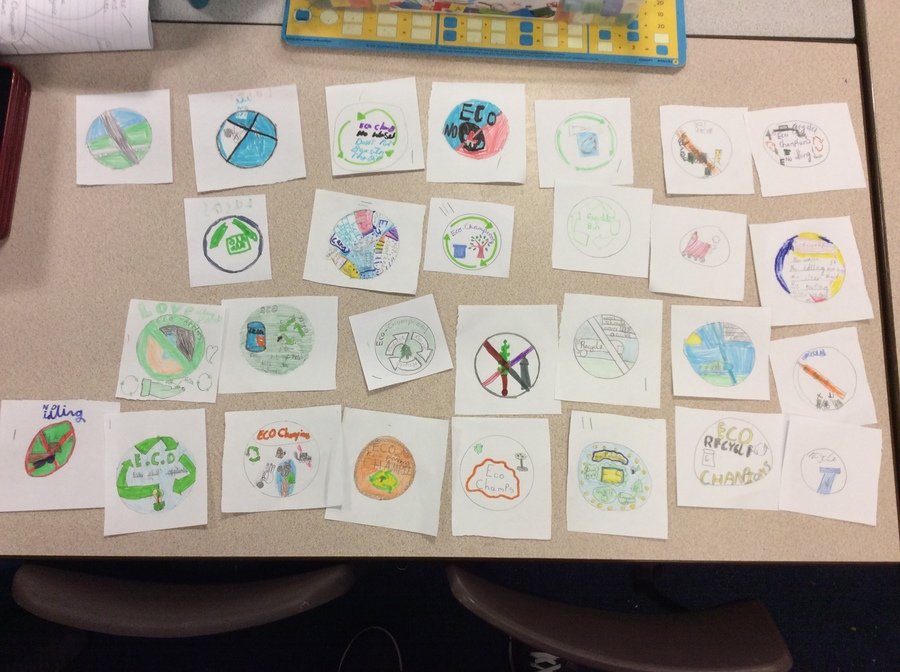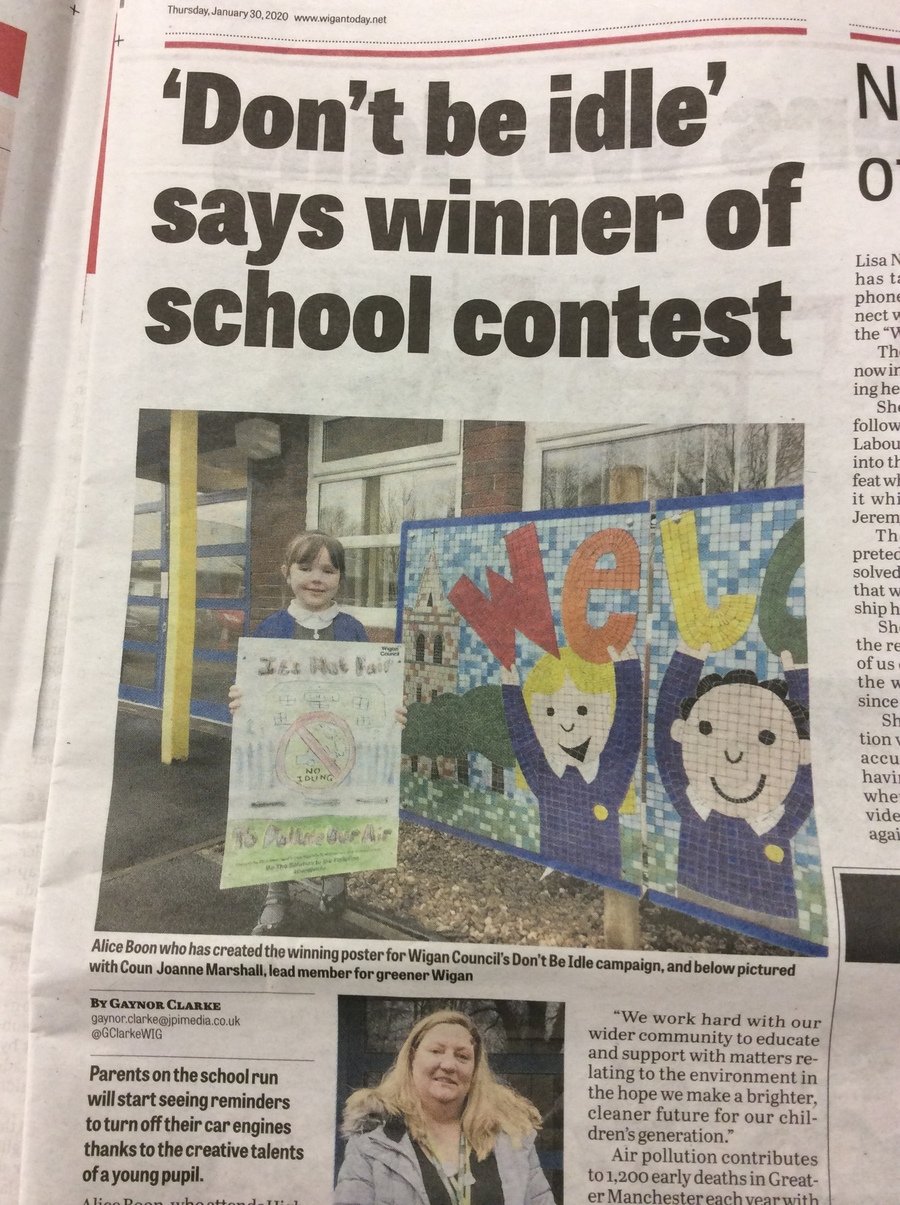 Below is our Science Curriculum Policy