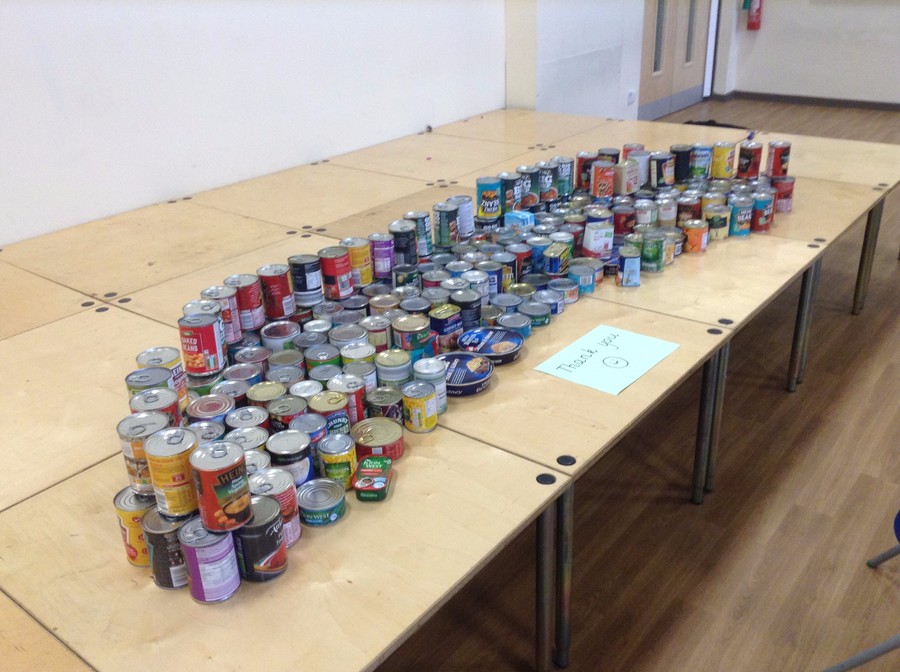 The

Brick

- Tin Can Challenge 2017
Thank you for all your donations of tins and cans to help us support The Brick, our local food bank.
As a school we are now going to enter the Tin Can Challenge and think of something exciting and unique that we can make with them.
It is not to late to donate extra tins and cans and they would be very much appreciated.
Watch this space for the finished construction.