Every week, the children are asked to learn that week's spellings, practise their times tables (particularly the ones they find more difficult) and read at least three times a week.
To support their spellings, please take a look at
spellingframe.co.uk
This is a brilliant (and free) resource which gives your child lots of opportunities to practise each word in a number of different ways. It won't allow them to move on until they have 'mastered' each word, and there is a test which gives them instant feedback on how they have done. We would love to hear that your child has tried it at home.
We would very much appreciate your support in encouraging them to complete these tasks to support their learning in the classroom.
Please check back regularly for news and updates.
Mrs Higgins, Miss Mitchell and Mrs Bradbury
Maths Adventure Day - Friday 24th January
The children had a fabulous time when the small hall became a Maths-based code-breaking adventure.
It was wonderful to see them working together in their teams, discussing what they needed to do and then working to solve each puzzle.
They had to solve a variety of puzzles to 'crack the code', enter each code onto a crib sheet and then use them to solve one final puzzle at the end in order to prevent The Robotrons (who they had seen hovering over school) from destroying the building.
They succeeded and school was saved!
Many thanks to Subject Revolution @SubjectRevolt
National Maths Week 2019 (11th - 15th November)
As part of National Maths Week, the children researched a famous mathematician. In Y5, we researched Ada Lovelace, a pioneer of early computing and algorithms. Below, you can read about Ada and see some of the work we produced about her.
Art
In Art in Autumn term, we have been studying North American artists. From John Singer Sargent's portraits to Ansel Adams's black and white photography, we have been studying and creating our own artwork in the same manner.
We have been studying Helen Frankenthaler and her abstract art. We have drawn around members of our group on a large piece of paper, to create a piece of abstract art of our own.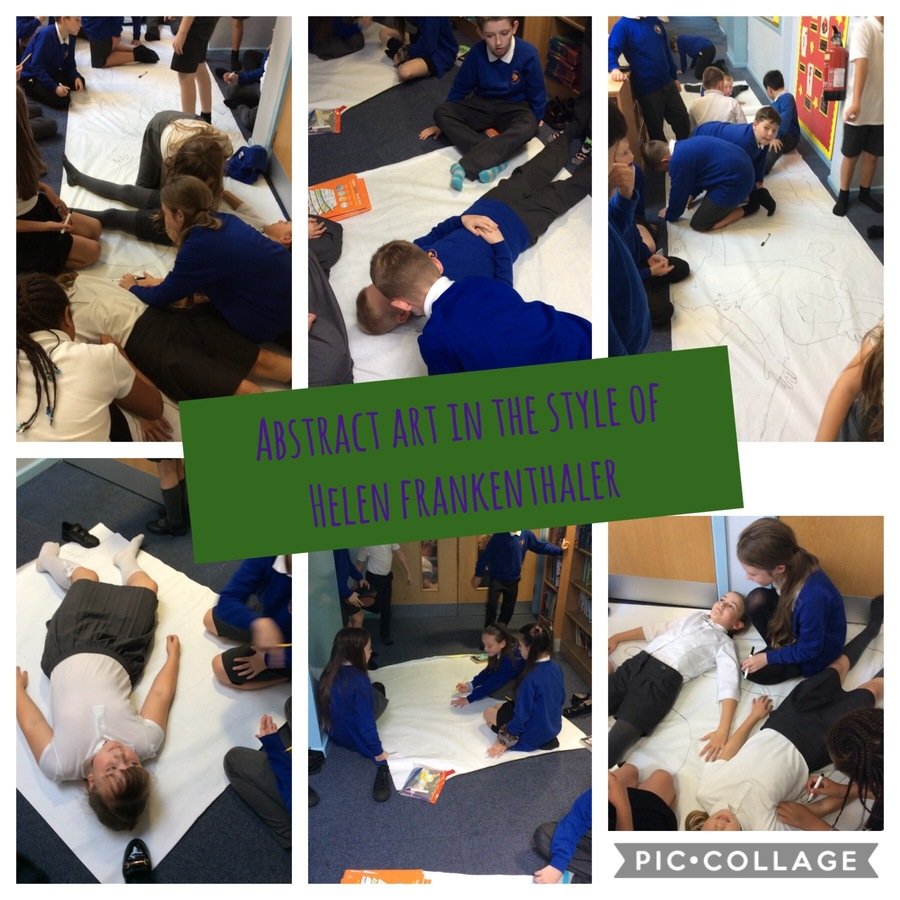 Check out our final pieces!
Below are the finished pieces of our abstract art. Hope you like them!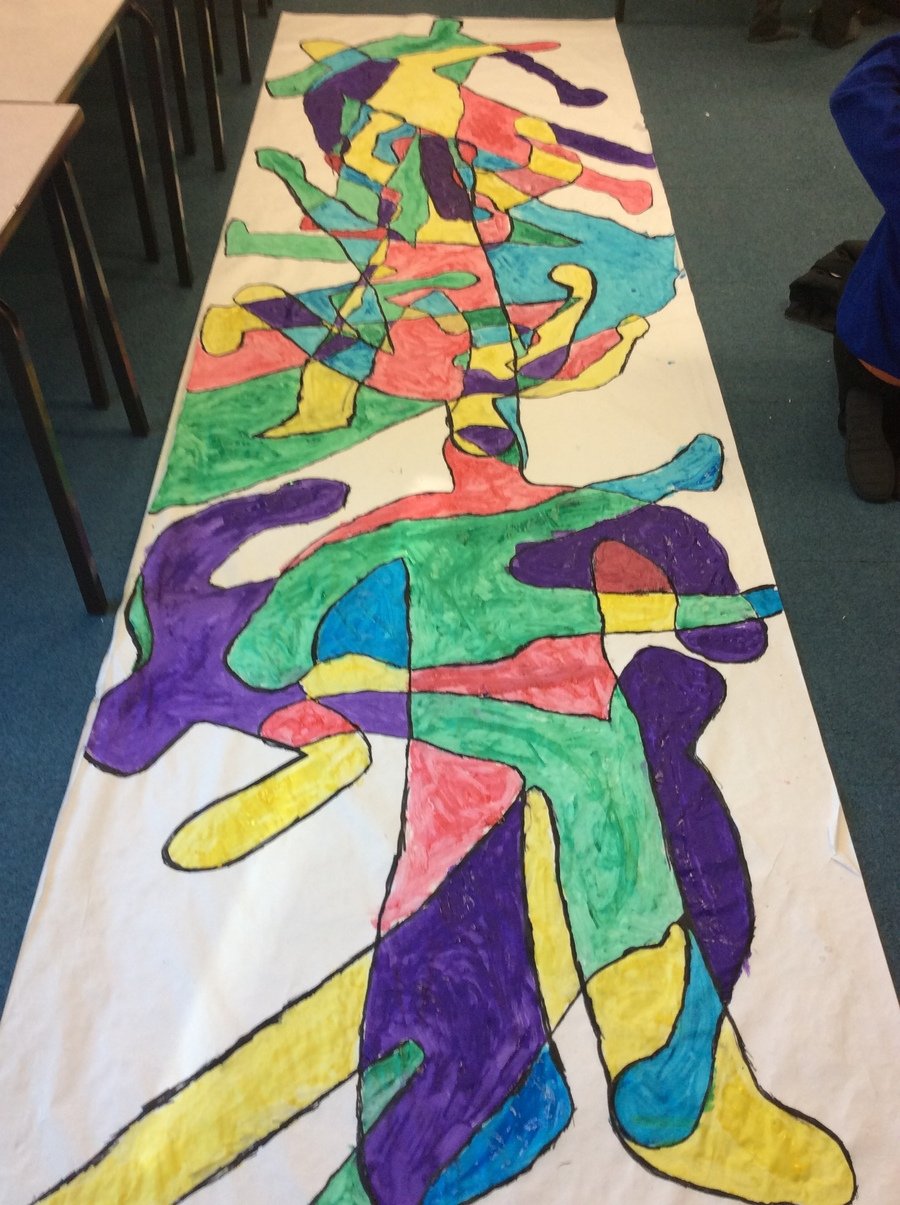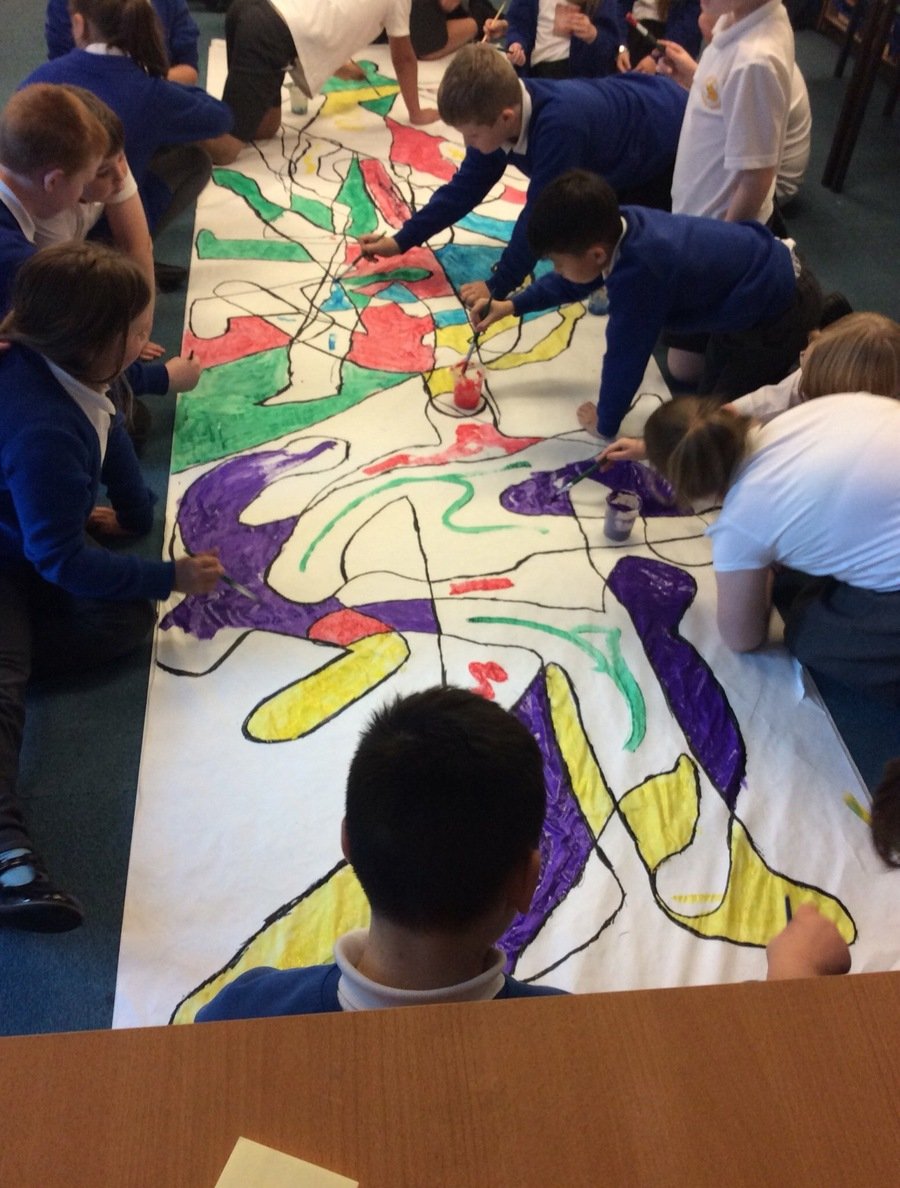 Who's your mummy?
Year 5 have been learning all about the Egyptians in particular Egyptian death masks. As part of their Impact Task, Year 5 will make their own death mask using card and papier-mache but before they begin they have planned their masks. Take a look at their plans below!
Design Technology
How can I protect my phone?
Unlocking task
Y5 have started their Design and Technology journey for the Autumn term! They have been immersed into the topic by evaluating existing products. The children looked back on phones and how they used to be made compared to the fancy phones they all have now. They have looked at ways to protect them and have conducted a product analysis on them, looking at how they have been made and the aesthetics! They will now use this knowledge to make their own! Keep your eyes peeled!
History
The Stone Age to Iron Age

In small groups, we had to decide what was the most important thing to find first; water? Shelter? Firewood? Make a weapon? These were the kind of decisions that our ancestors,experts at survival, had to face.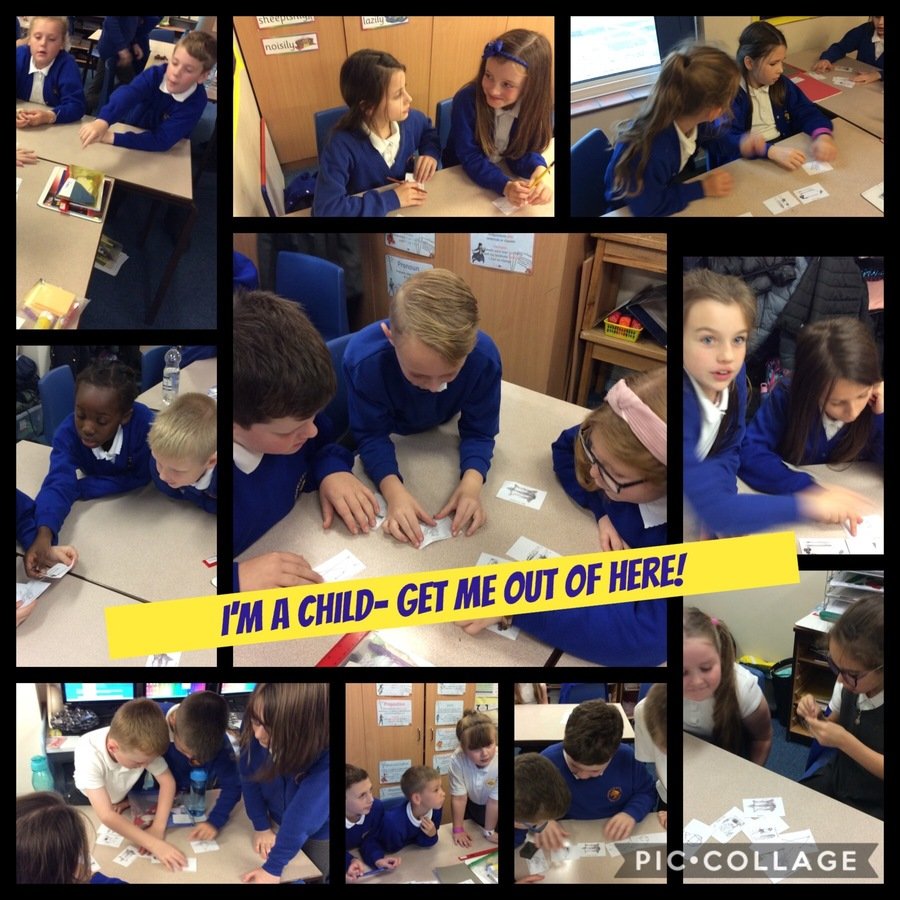 Science
Autumn Term
Year 5 have been learning about reversible and irreversible changes as part of their topic, 'Properties and changes of Materials'. The children mixed vinegar and bicarbonate of soda together and watched a chemical reaction occur. They used a balloon to capture the Carbon Dioxide, a gas, which cannot be seen by eye.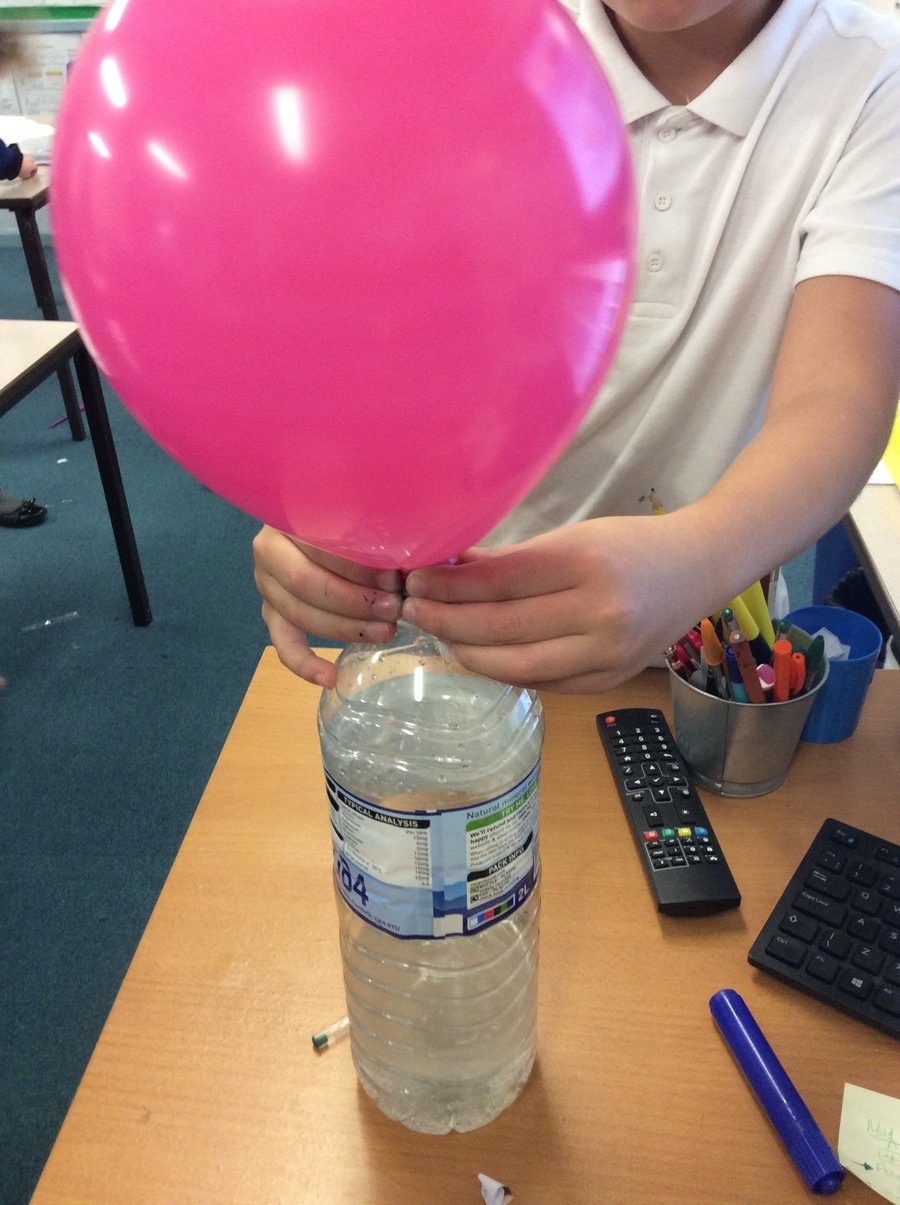 Spring Term
We have been learning all about Earth and Space. We have enjoyed learning about the planets, sun and moon within our solar system and we had great fun creating a solar system model.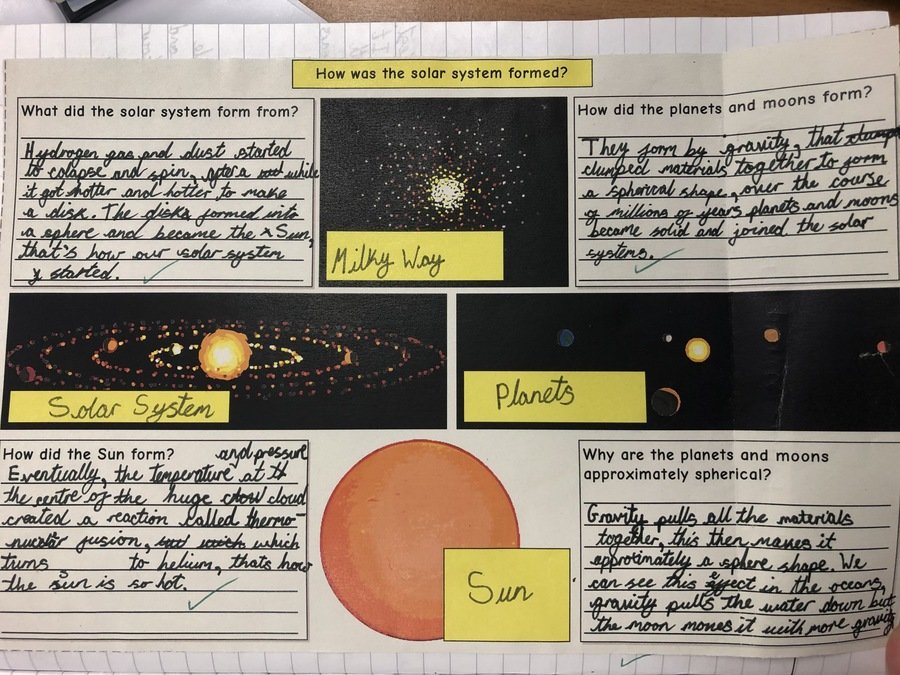 Year 5 Residential Trip
Year 5 had a fabulous time filled with lots of fun and exciting activities at Low Bank Ground.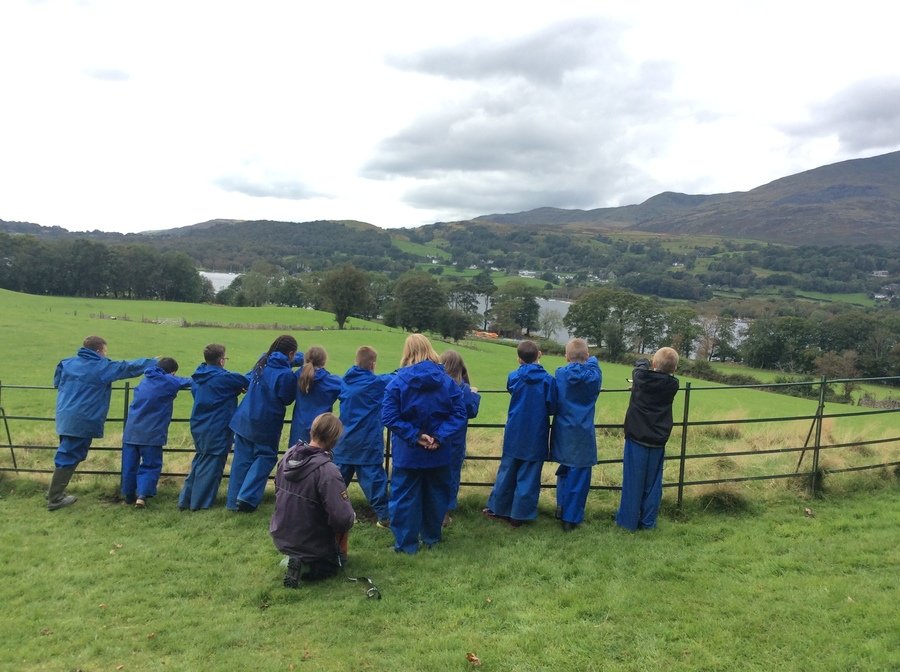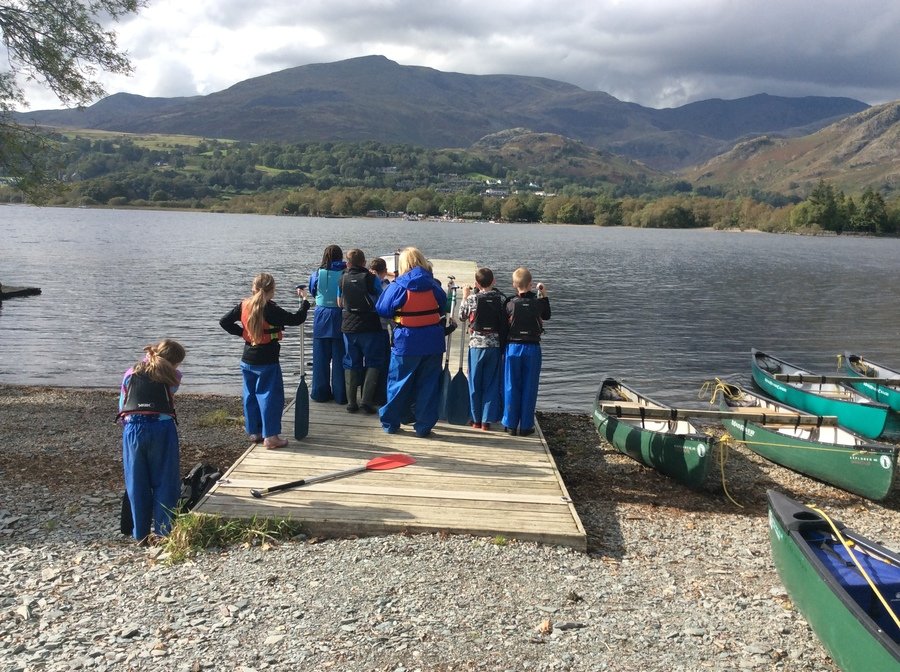 Here is our Year 5 'Meet The Teacher' presentation