Year 6 2019 - 2020
Miss Seville and Mr Edwards
Welcome to the Year Six Page.
In Year 6 you are expected to:
Become more independent and do things for yourself.

Read lots of different things, including newspapers.

Take responsibility for doing your homework and handing it in on time. Use your homework diary to help you keep track.

Keep practising your times-tables: you need to know them inside out!

Present work to a high standard.

Set a good example to the younger children in the school.

Work collaboratively, helping and supporting one another.

Try your very best and never give up!
We look forward to an exciting year in Year 6!
Miss Seville and Mr Edwards
What's happening in Year 6?
Dragonology - English Writing
This term, our focus texts has been Ernest Drake's 'Dragonology'. After our exciting television reports, we have transformed them into newspaper reports. Take a look below at our display that includes some of the fantastic pieces of work that the children have created. Keep up the hard work!
Maths Adventure Day
On Friday, the children were challenged in Maths. They were tasked with defending our school from the killer 'robotrons'. They had to solve multiple riddles and complete code-breaking activities! It was lots of fun!
Year 6 English
We are currently studying 'Dragonology' in our English lessons and the children have really immersed themselves into the topic.
After a dragon sighting at the school, the children made their own news reports using iMovie on the ipads. They wrote their own scripts, recorded and then edited their work to make a fantastic news report. Take a look at their finished pieces below.
Year 6 Art
Our new topic this term in Art is 'Central and South America'. We asked the children to do some research before we started the topic and look at some of the wonderful pieces of work they have produced.
Year 6 Science
As part of our current topic 'All living things and their Habitats', we are conducting an experiment. We have 2 slices of bread, one has been handled by everyone in the class and the other is clean. We are seeing which one will start to mould quicker. Which do you think? Check back to see our results.
Year 6 Design and Technology
Year 6 have been exploring how floor robots travel on different surfaces. They have built the Moon-Landing Buggy and have tested their creations on various terrains such as: carpet, sandpaper, sponge, bubble wrap and smooth plastic... here's how we got on:
Maths Week 2019 (11th-15th November)
This week is National Maths Week, and the children have been completing many different maths challenges throughout the week. They have finished the week off by researching two very famous mathematicians: Fibonacci and Archimedes. Here is some of the fantastic work below:
We have just finished our Art topic on Wildlife Birds, and we're sure that you will agree that they all look fantastic! The children have used a variety of coloured tissue paper, chalk and oil pastels to create these wonderful designs. A selected few have been chosen to be displayed in our reading corners - well done!
Design and Technology - Unlocking Task
Year 6 had the chance to build different robots using the Lego Mylo. It was a very exciting start to our new DT topic and has got us excited to learn and discover more about Design and Technology!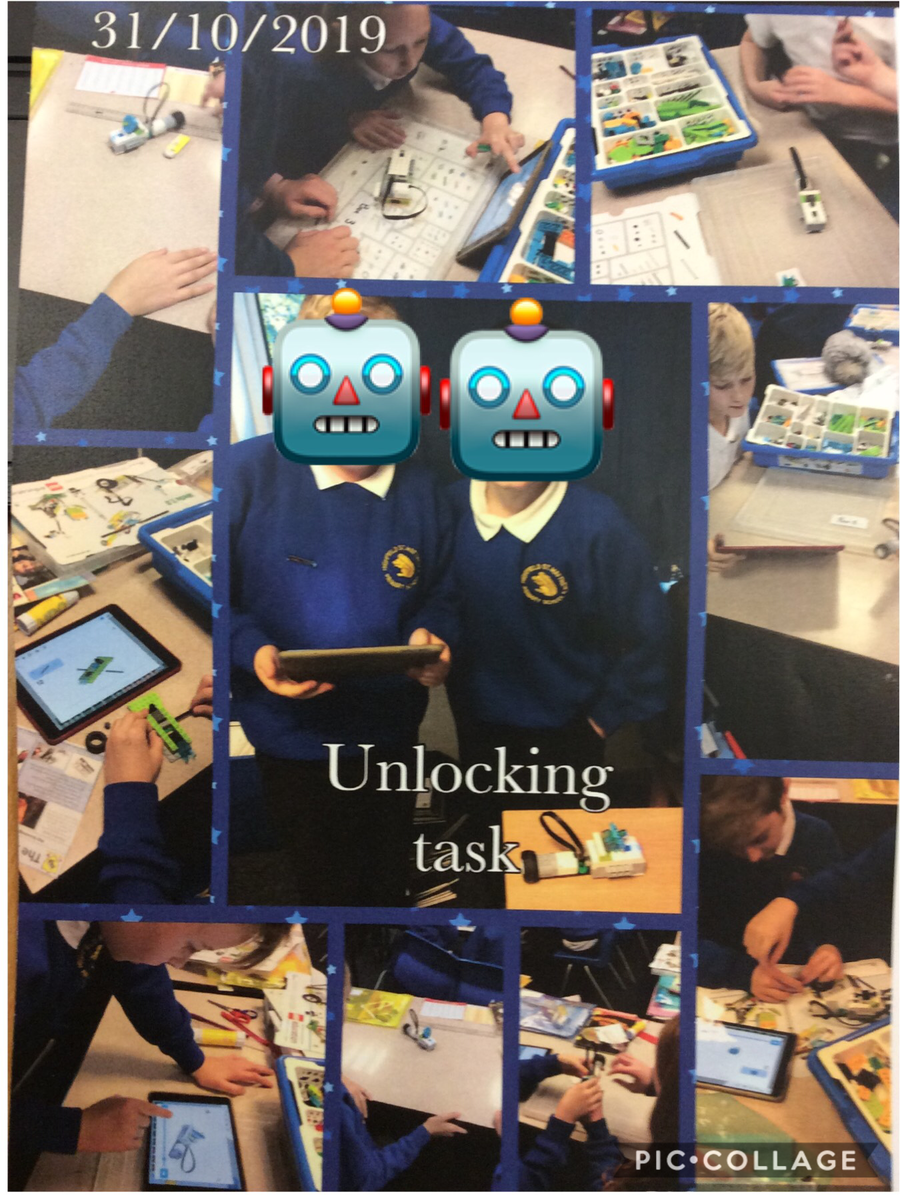 We are learning about trade links in Geography. Take a look at our knowledge organiser.